Low Input - High Fidelity (LoFi)
---
Low effort system with predictable, progressive ramp up and a crisp bite point.
---
Reduced Friction - A featherlight lever feel is acheived through a combination of an added glide ring on the piston and sealed ball bearings at the lever blade pivot
SRL - Our Stable Rate Link delivers a consistent lever ratio regardless of reach
Precise Engagement - Each Dominion is factory set to have the lowest dead stroke possible and a crisp bite point.
Built to last - Metal pistons are used to ensure that no matter the terrain or temperature your brake will continue to perform as it did on the first ride
Adjustable Reach - Adjust your lever reach with ease while on the trail thanks to an intuive adjustment knob design
Modal Resonance Cancellation (MRC)
---
FEA-optimized modal shapes of D-Series rotors are intentionally designed to oppose those of Semi-Met T106 and Sintered T100 pads, canceling out noise and vibration.
---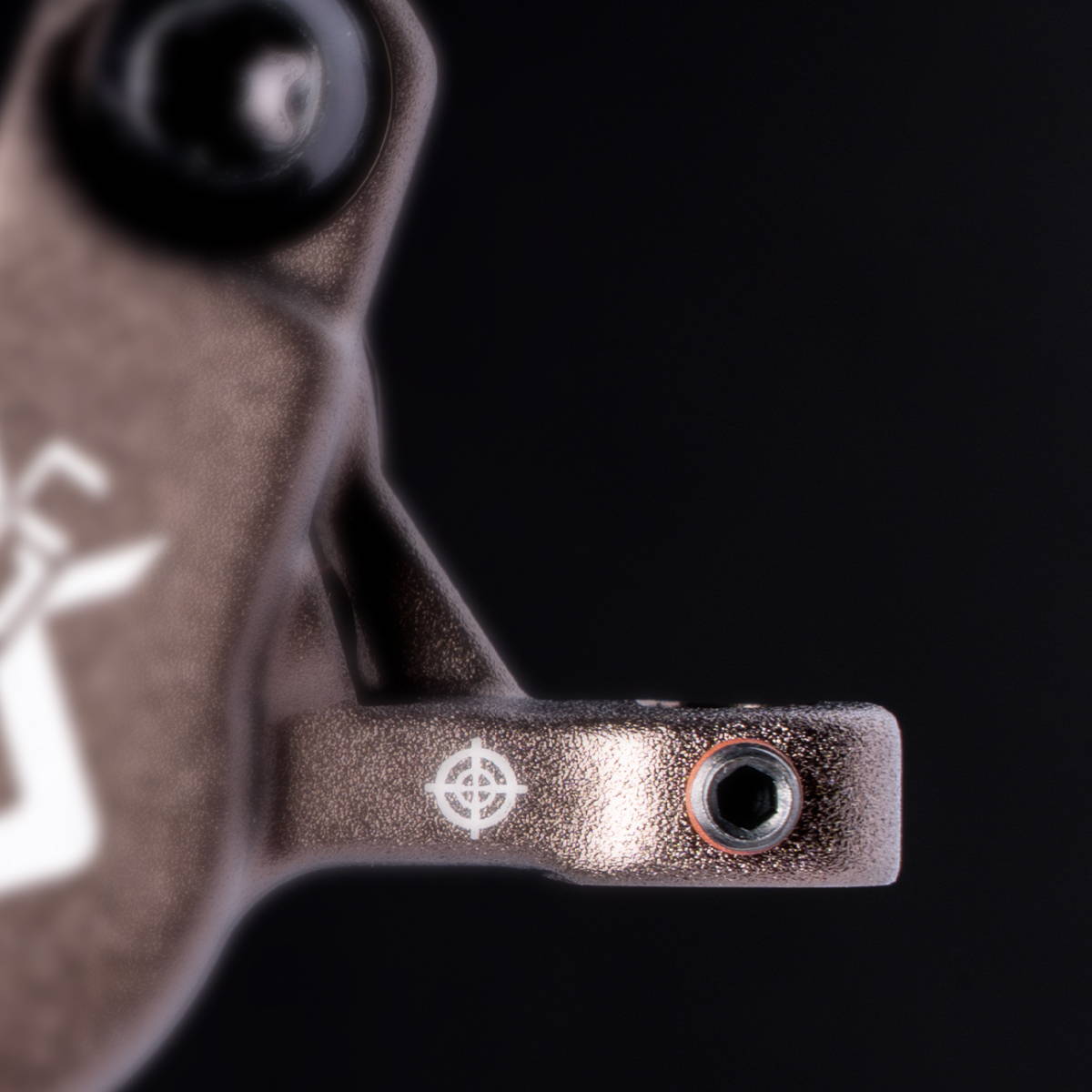 CROSSHAIR ALIGNMENT SYSTEM
PATENTED ALIGNMENT SCREWS ALLOW FOR QUICK AND ACCURATE SETUP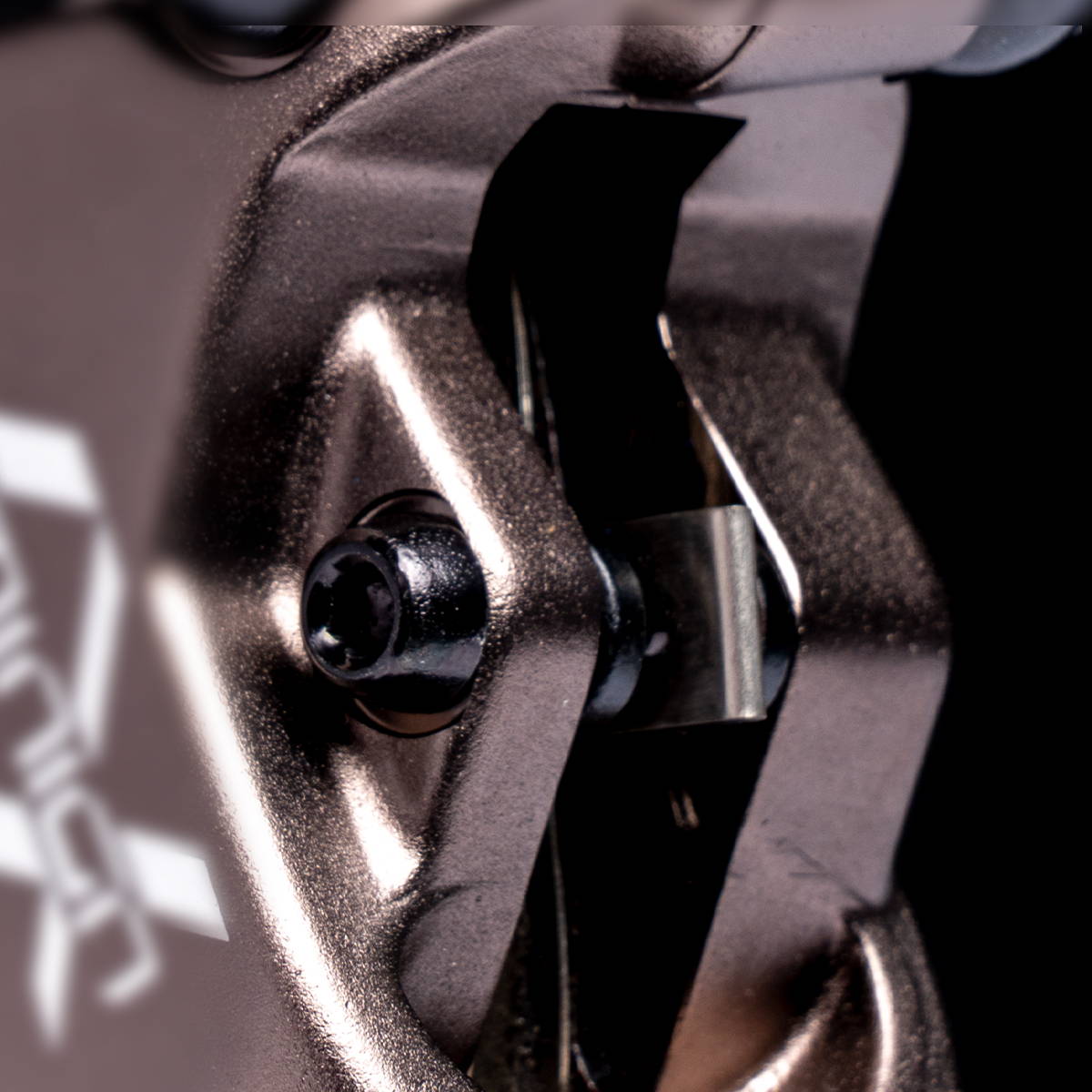 KING PIN
PAD RETENTION BOLT ADDS STRENGTH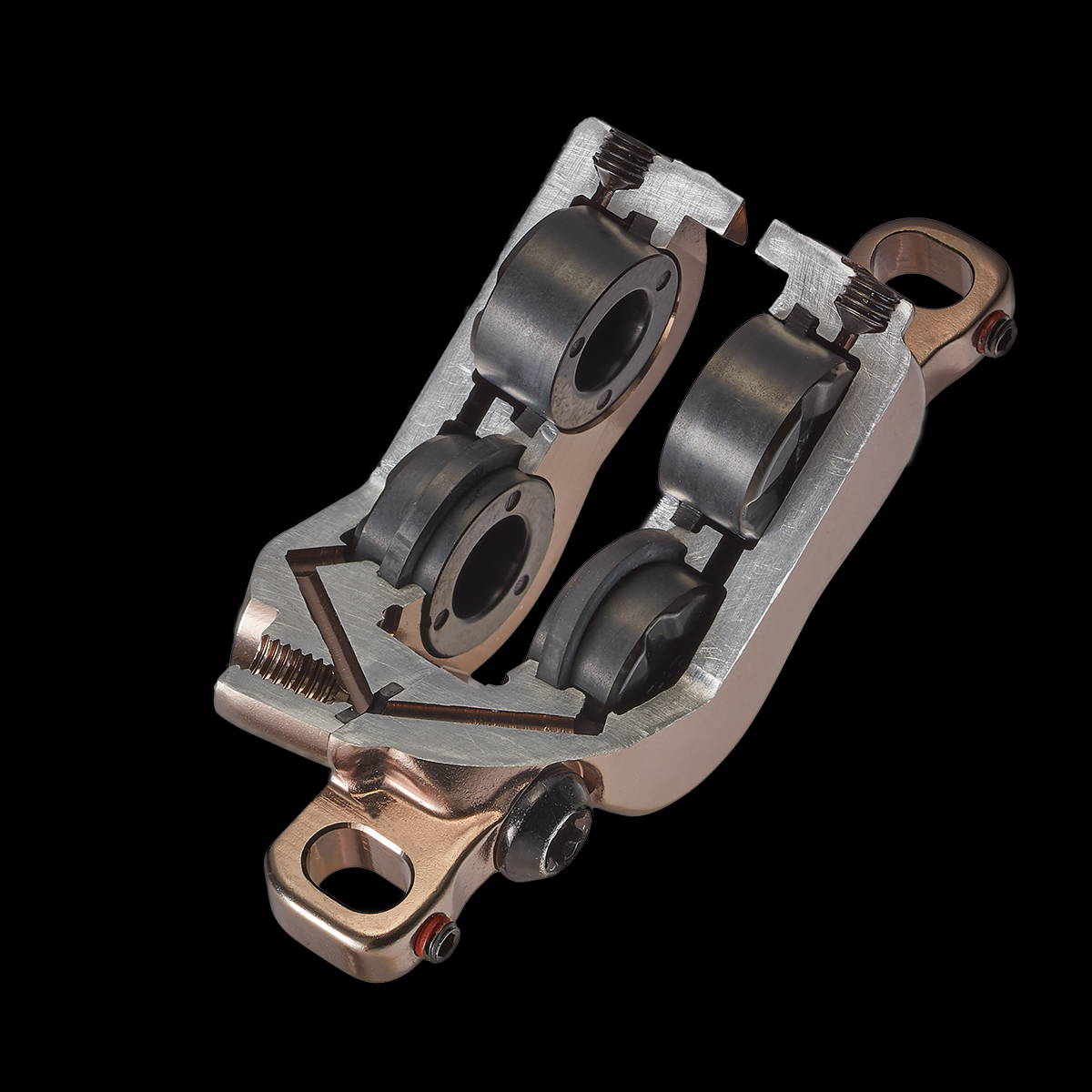 2-STROKE DUAL PORT BLEED SYSTEM
DUAL PORT BLEED PORT SYSTEM FOR MAXIMUM BLEED INTEGRITY.
Downcountry dominions
I got these when my XTs crapped out last year. They are amazing brakes. The sealed bearing levers are the smoothest you will find and the modulation is great. They are on my XC race bike, heavier than I would have preferred but they have all the power I could ever need and modulate well enough that I can get every last drop of traction out of my weight weenie XC tires. Someday I will hav Dominions on all of my bikes.
Truly amazing brakes
The Dominion A2s are simply beautiful brakes. Not just beautiful to look at. But more importantly, beautiful to use. Smooth. Powerful. Adjustable. And paired with D-Series rotors, you can leave the orchestra behind, because you won't hear a chirp, squeal, or whine from these trail angels. Really, these are great brakes. When it's time to upgrade your inferior OE spec brakes, or time to build your dream bike, you owe it to yourself to take a hard look at the Dominions.
BEST BRAKE EVER!!!!
really. its is. I have the standard lever A2, and my wife is running the SFL and they feel great and have not needed to bleed them since install one year ago.
Hide yo shimano's, hide yo SRAM, Dominions are coming!