---
---
---
The Manitou Dorado Air spring system contains a unique balancing valve that equalizes the positive and negative air chambers during the air fill process. This gives the spring rate a consistent feel without any flat or dead spots in the stroke, along with giving riders of different weights the same initial stroke feel.
---
Infinite Rate Tune (IRT) allows for advanced spring tuning by independently adjusting air pressures in the beginning and end stroke. IRT technology creates a secondary positive air spring that effects only the middle to end stroke of the fork. This allows the main air spring to be set to lower pressures for improved small bump sensitivity while maintaining mid-stroke support and moderate to aggressive end-stroke ramp-up.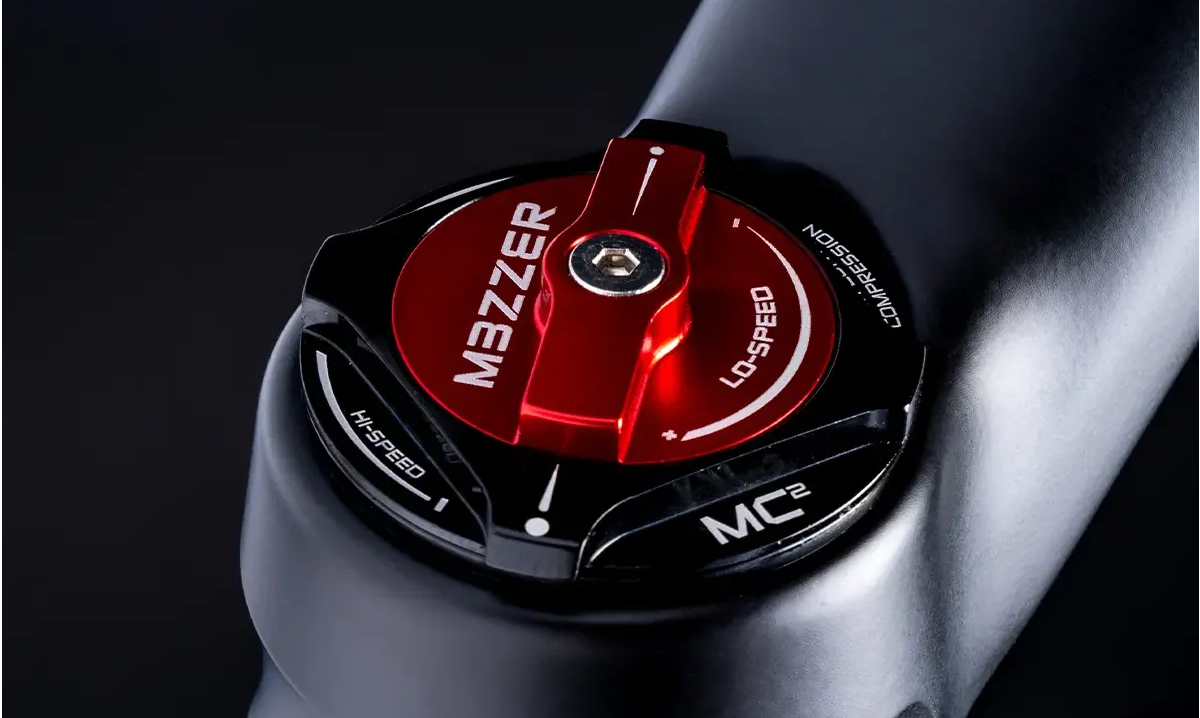 ---
The Mezzer features our fully sealed cartridge MC2 Damper technology that provides an independent HSC circuit providing an adjustable high-speed blow off point combined with a LSC circuit providing adjustment for chassis control and small bump sensitivity. This cartridge utilizes a bladder with a blow off valve to prevent rupture under high pressures and keep your damping controlled and consistent no matter the terrain.
---
The Mezzer is internally travel adjustable from 180mm down to 140mm. This is done quite easily by adding or removing the supplied travel spacers included in every box. For full details and step by step instructions visit the service manual found here
---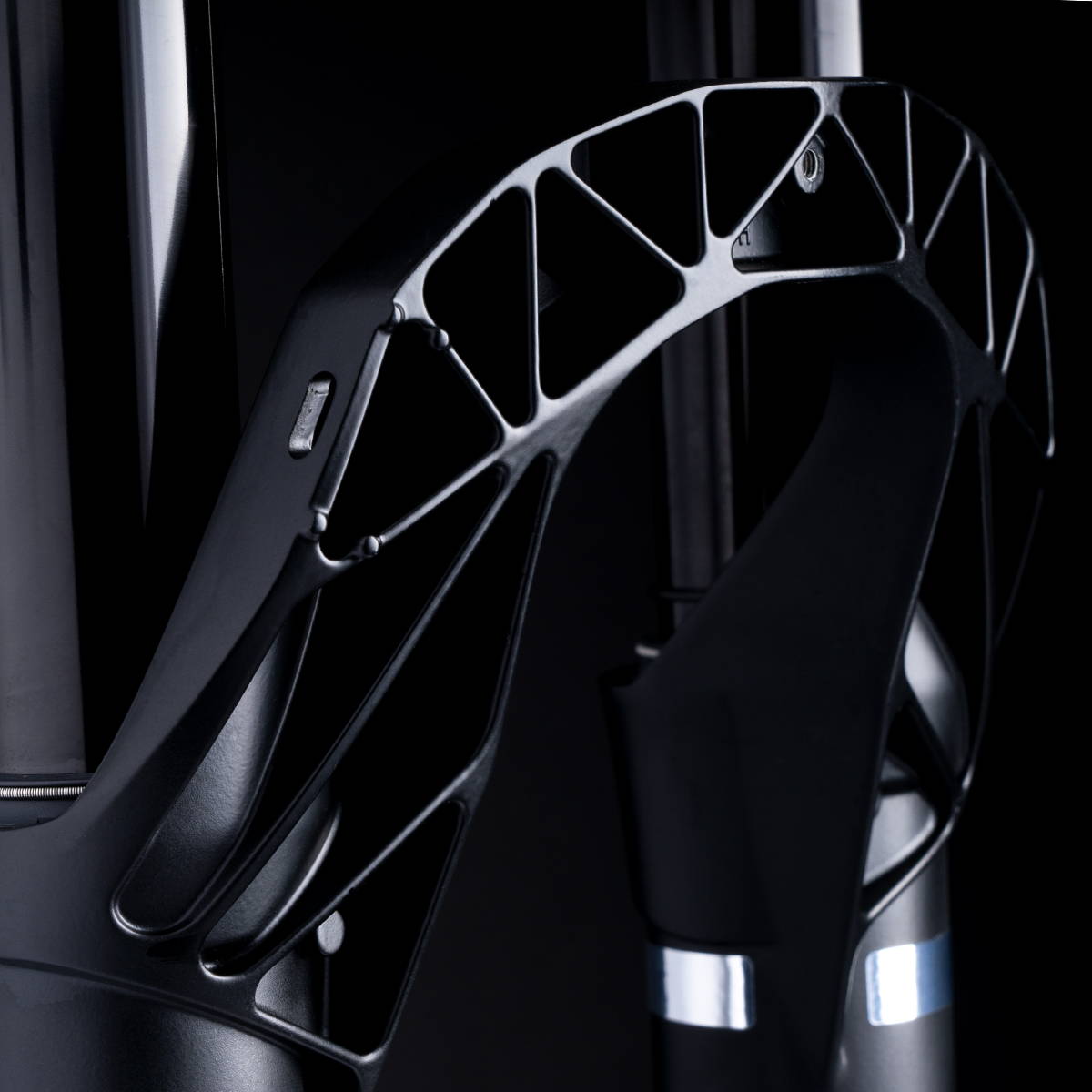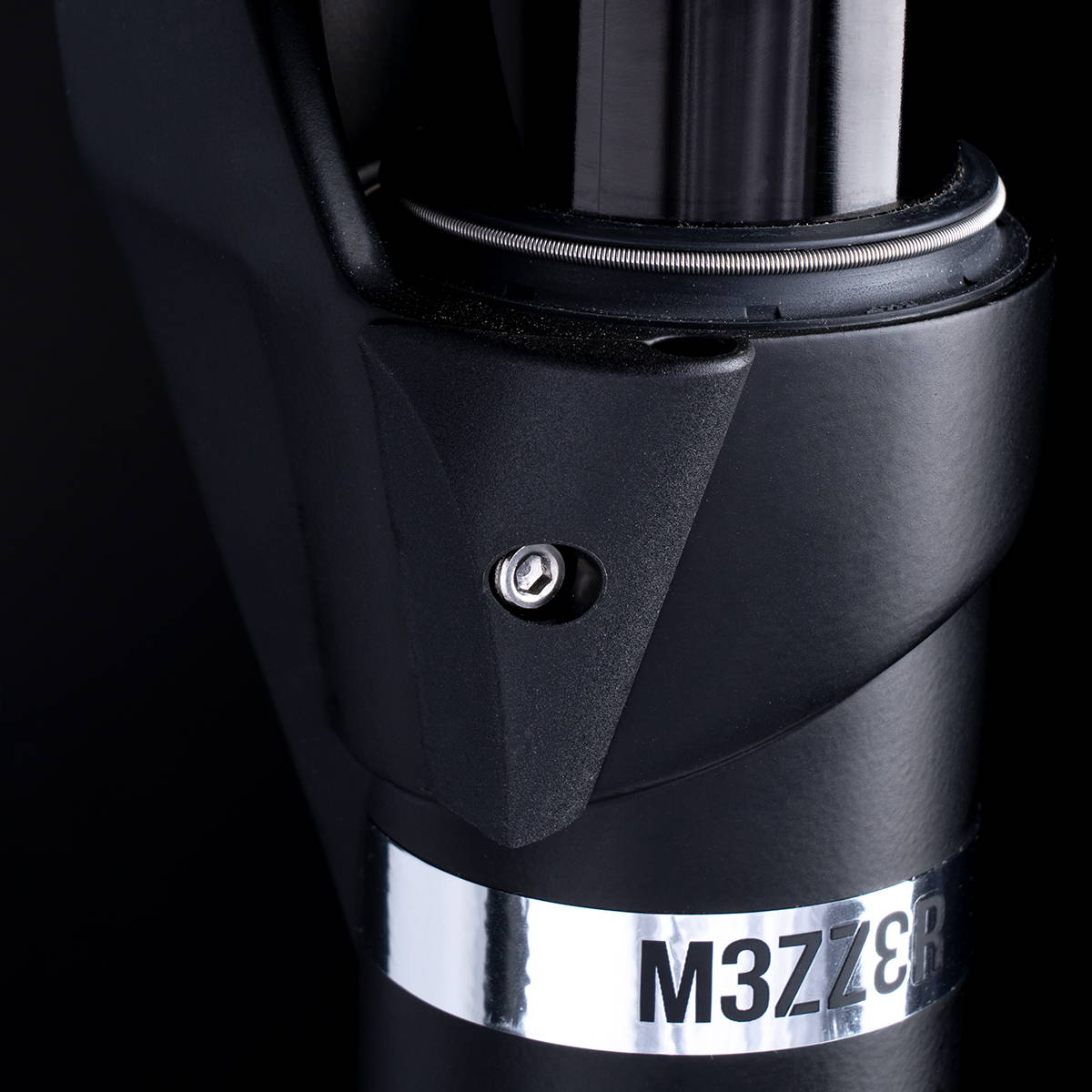 Top level performer
It's a solid performer. Initial impressions are all great. I was a little unsure how the IRT thing was going to feel but it works well. It's definitely a notch above the Lyrik and 36 I've had in the past. Also, it just feels more precise. Not sure why, just does. Worth the money imo.
This fork is the real deal.
As much fun as it always was to buy a new Fox fork and then throw another pile of $$$ at it trying to make it feel like what a $900 fork should feel like, this fork has all the required features right out of the box and then some. The IRT air spring system is excellent, the damper works like it is supposed to without any pot metal pistons or gimmick settings, plus the HBO is nice to have. The chassis is stiff and smooth and looks great, and this fork is easy to service. There is no other fork I would trade my Mezzer for.
Rockshox better hire some new engineers
After trying like hell to love a 2019 Rockshox Pike RCT3, I finally gave up. That fork was full of bind and friction, even after burnishing the bushings. The fork was very harsh on higher speed hits, with almost no low speed compression damping. What a fail for a $1000 fork.
I moved on to a Mattoc Comp and that was so much better than the Pike, I felt confident ordering the Mezzer. On the first few rides, I was actively running over roots and rocks just to believe how much less I felt in the bars. "Now this is what a fork is supposed to feel like" kept popping into my head.
It is supportive, plush, super stable, and light for how beastly it is. Highly recommended.
Very Impressed
Long time Fox user and just wasn't thrilled with the harshness of the 36. Lots of fiddling and I just couldn't get it to feel how I wanted without throwing even more money at it. After riding a Mastadon, I wondered if this Mezzer would feel similar. Happy to say it's exceeding my expectations. Very easy to work on and love the very supple early stroke and tunable mid stroke. Best fork I've ever ridden.
Best upgrade
Switched from a Fox 36. Night and day difference. IRT is the real deal. Incredible small bump compliance with superb mid stroke support. You literally don't need to give anything up. Just takes some time to dial it in.