---
"Gravity riders of all stripes will be stoked to squeeze these brakes."
--brian gerow, singletracks magazine, usa
"With power to rival the best, superb build quality and class-leading feel, they are a highly recommended purchase for riders looking for a balanced brake with lots of sensitivity."
--trev worset, enduro magazine, germany
---
Low Input - High Fidelity (LoFi)
---
Low effort system with predictable, progressive ramp up and a crisp bite point.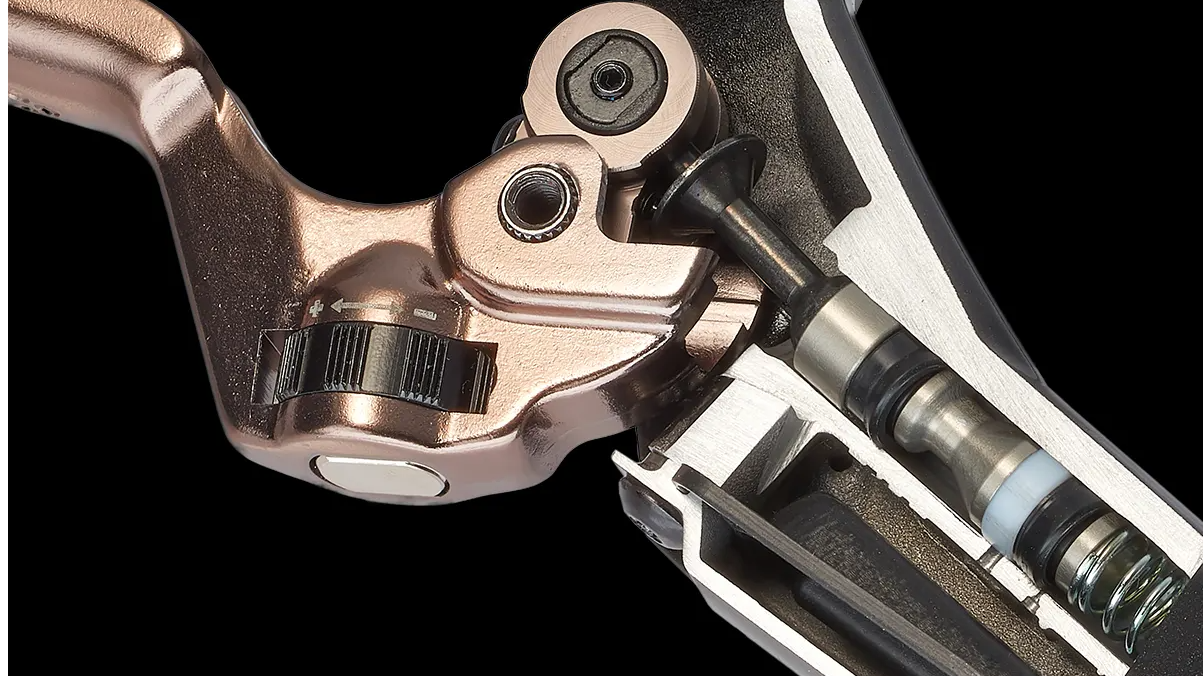 ---
Reduced Friction - A featherlight lever feel is acheived through a combination of an added glide ring on the piston and sealed ball bearings at the lever blade pivot
SRL - Our Stable Rate Link delivers a consistent lever ratio regardless of reach
Precise Engagement - Each Dominion is factory set to have the lowest dead stroke possible and a crisp bite point.
Built to last - Metal pistons are used to ensure that no matter the terrain or temperature your brake will continue to perform as it did on the first ride
Adjustable Reach - Adjust your lever reach with ease while on the trail thanks to an intuive adjustment knob design
Modal Resonance Cancellation (MRC)
---
FEA-optimized modal shapes of D-Series rotors are intentionally designed to oppose those of Semi-Met T106 and Sintered T100 pads, canceling out noise and vibration.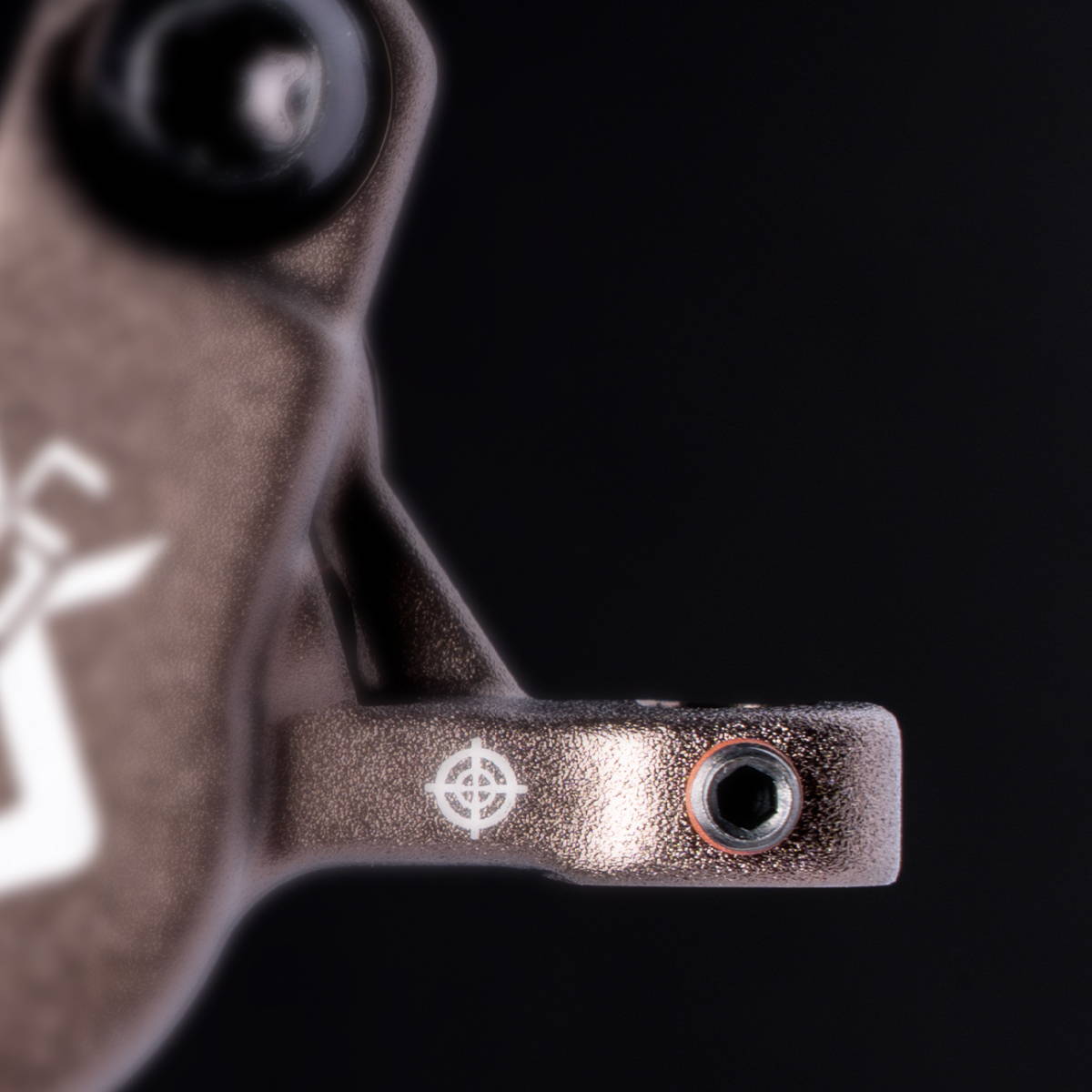 Crosshair Alignment System
Patented alignment screws allow for quick and accurate setup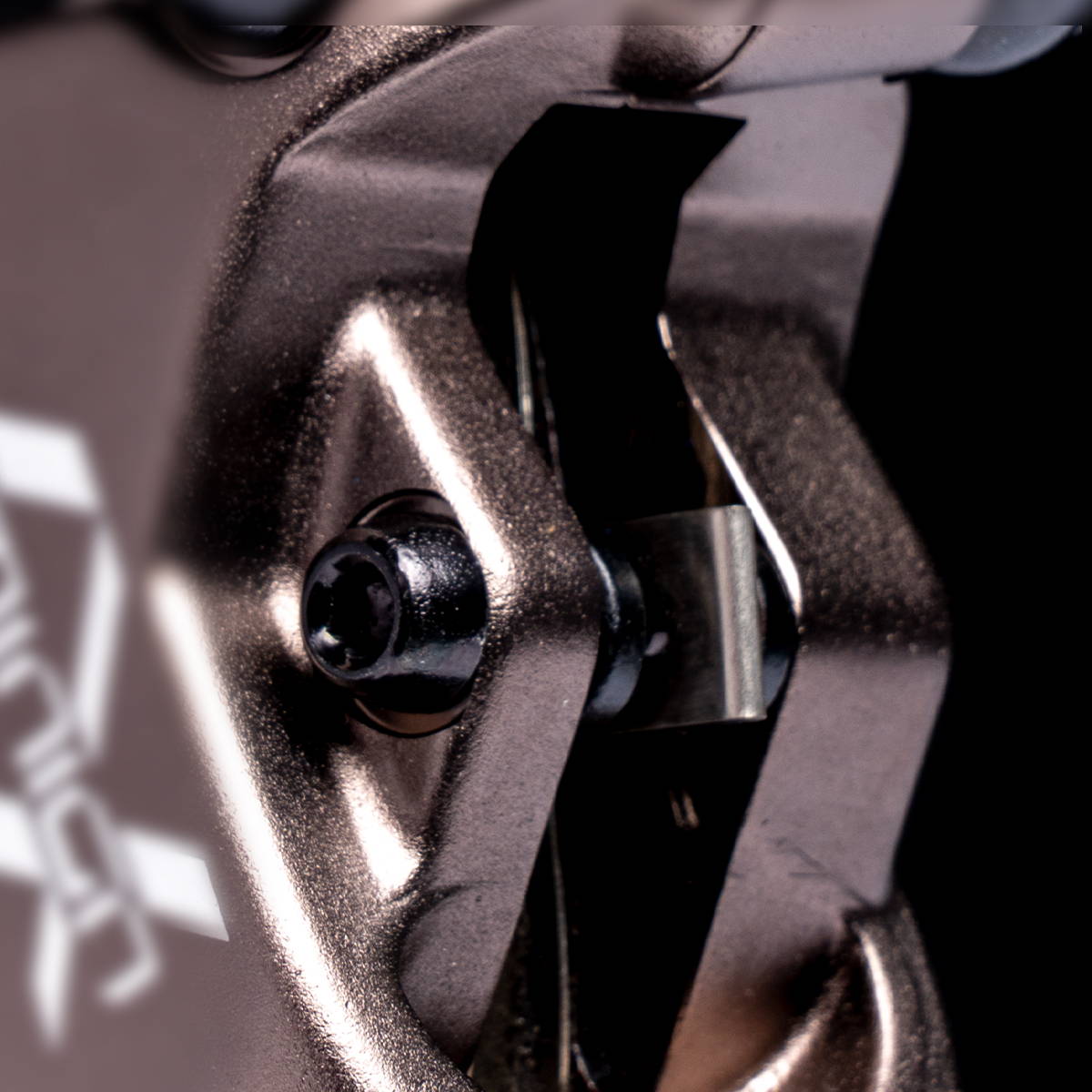 King Pin
Pad retention bolt adds strength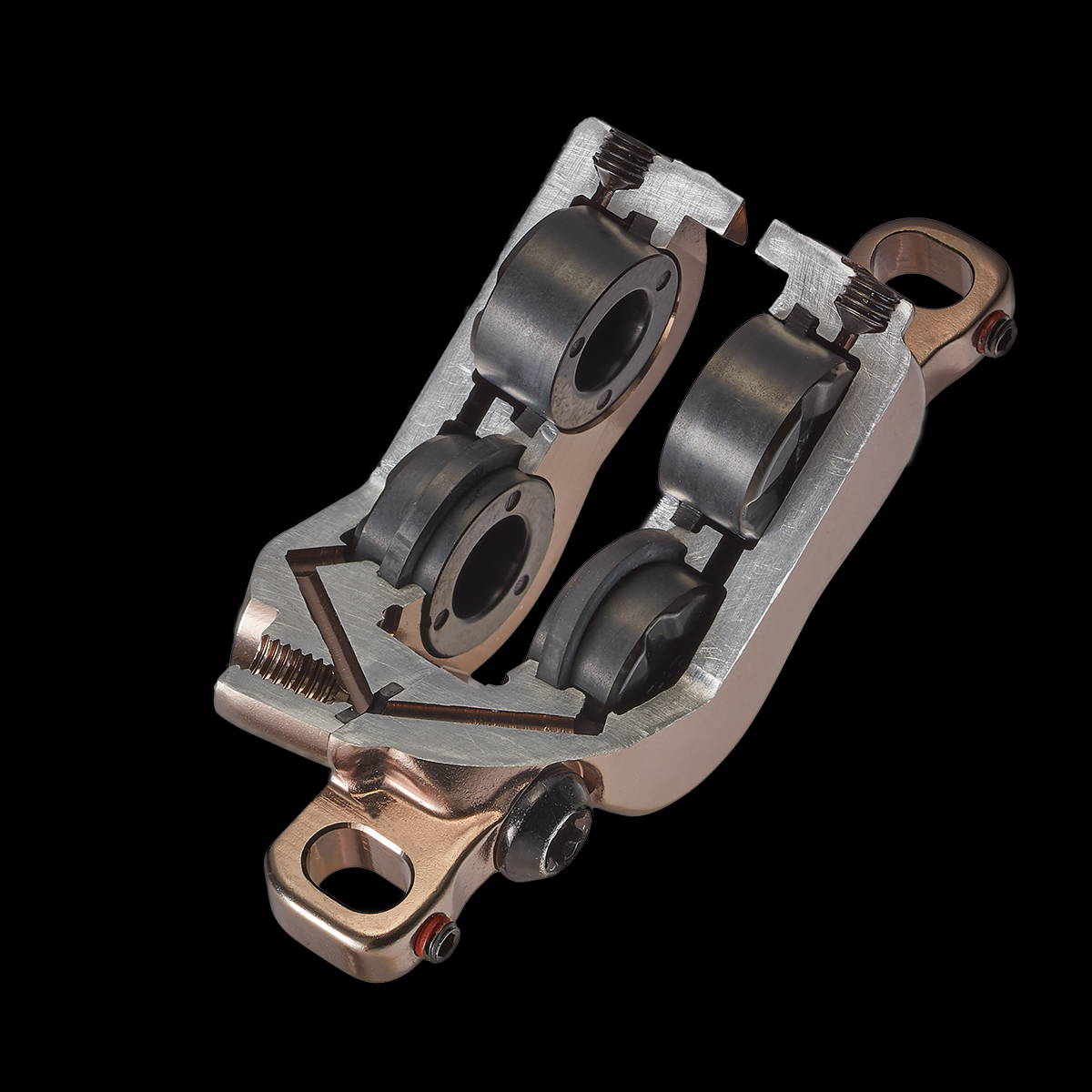 2-Stroke Dual Port Bleed System
Dual port bleed port system for maximum bleed integrity.
5 star, 1500 miles in, top notch brakes
My A4's came in my 2020 Framed Carbon Alaskan fattie, I've got over 1500 miles on them. They stop precise, 1 finger, best in class modulation. I'm 200 lbs, ride hard and fast, these work 4 seasons all conditions.
They stop my fat a#s!!
I'm not a small rider, tipping the scales at 220 (give or take), so the kinetic energy I develop when riding made my OEM Shimano's cry. After reading up, watching as many reviews as I could, and finally getting a personal recommendation by Remey, I made the leap. I've found fine tuning the "Crosshair" has been a bit of a learning curve, otherwise, easy to bleed and - MOST IMPORTANTLY - viscous stopping power with really sensitive modulation. I feel more confident at high speeds and/or on the super steeps.
Massive power and good feel.
For reference I ride 2 sets of Dominions, 2 sets of TRP Quadiem G Spec and 1 set of Saint brakes. Dominions have the great linear lever feel of a TRP combined with the absolute power of the Saint. I personally don't care for the super sharp bite point of a shimano brake and the Dominion is far more predictable. I used to say the TRP quadiem was my favorite but the Dominion has replaced it for a similar lever feel with more power.
Best upgrade I've made
I've been a long time Shimano brake user, but got tired of the inconsistency of them. I wanted to try something with modulation, and these had great reviews. I decided to try them out and, 3 months in, couldn't be happier. Lot's of power and modulation, with a super smooth lever pull leaving me with less arm pump. Considerably quieter than the Shimano's too (no pad rattle and the metallic pads run quieter).
Works well
Great stopping power over traditional brakes. This is a much needed and deserved upgrade for anyone who has a mechanical braking system.