Bernard Kerr wins at Red Bull Hardline
"Red Bull Hardline isn't an event for the fainthearted. Hailed as one of the toughest downhill mountain bike races in the world, the event returns to the hills of Dyfi Valley in the north of Wales for its sixth edition."
---
World Cup Downhill racing might be over for 2019, but that doesn't mean the racing action is over. This year marks the sixth year for what is frequently referred to as the world's toughest downhill mountain bike race. Taking place in Dyfi Valley, Wales, the Red Bull Hardline course features over 15 seconds of air time, jumps as large as 65 feet in length, and requiring a minimum speed of 40 miles per hour to clear.
Pivot Factory Racing's Barnard Kerr and Matt Walker were among those racing in this invite only event. This would mark Matt Walker's first Red Bull Hardline event, while Barnard was looking to become the first repeat winner in history. This is no easy task when coming off of injury, and racing against some of the fastest riders in the world.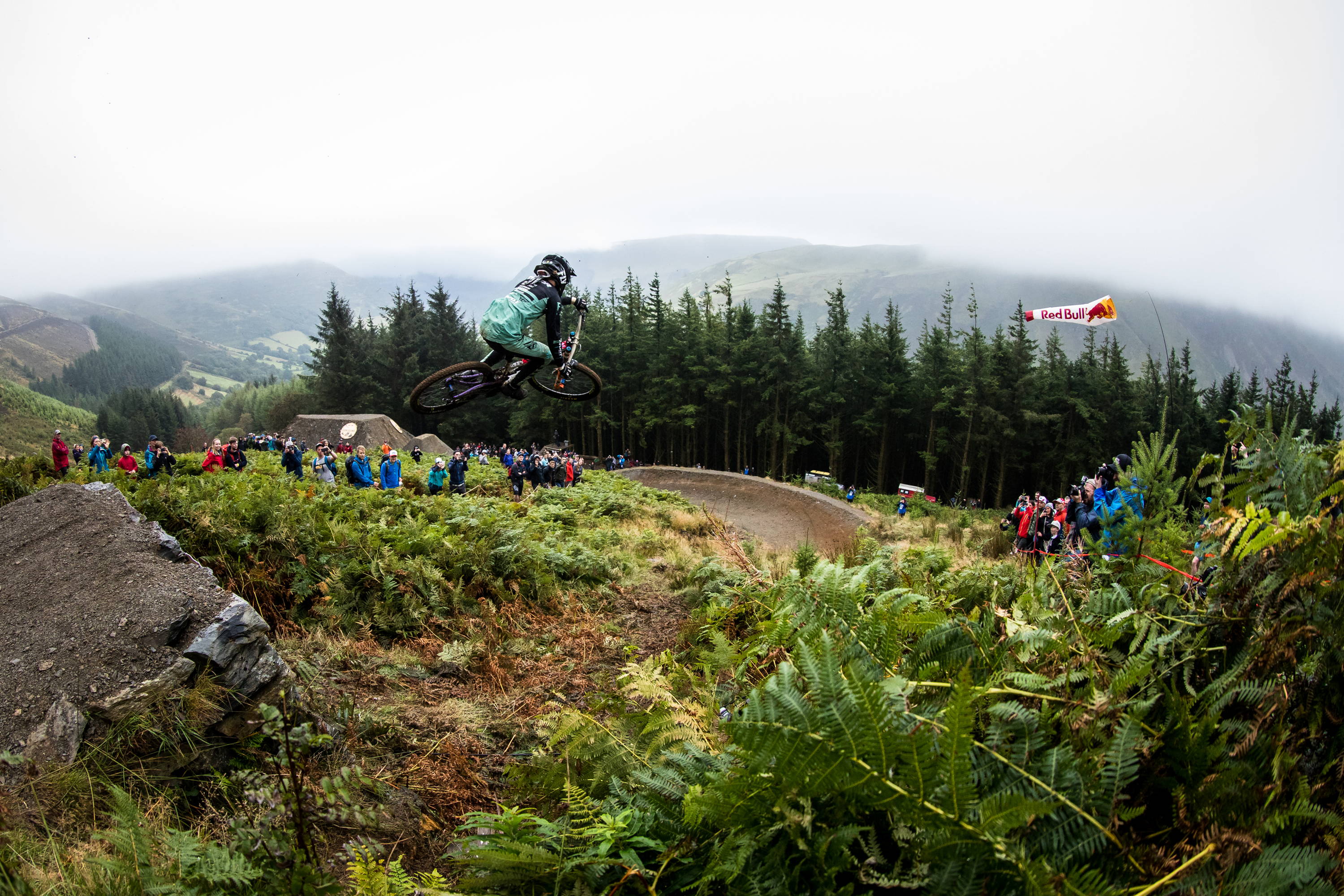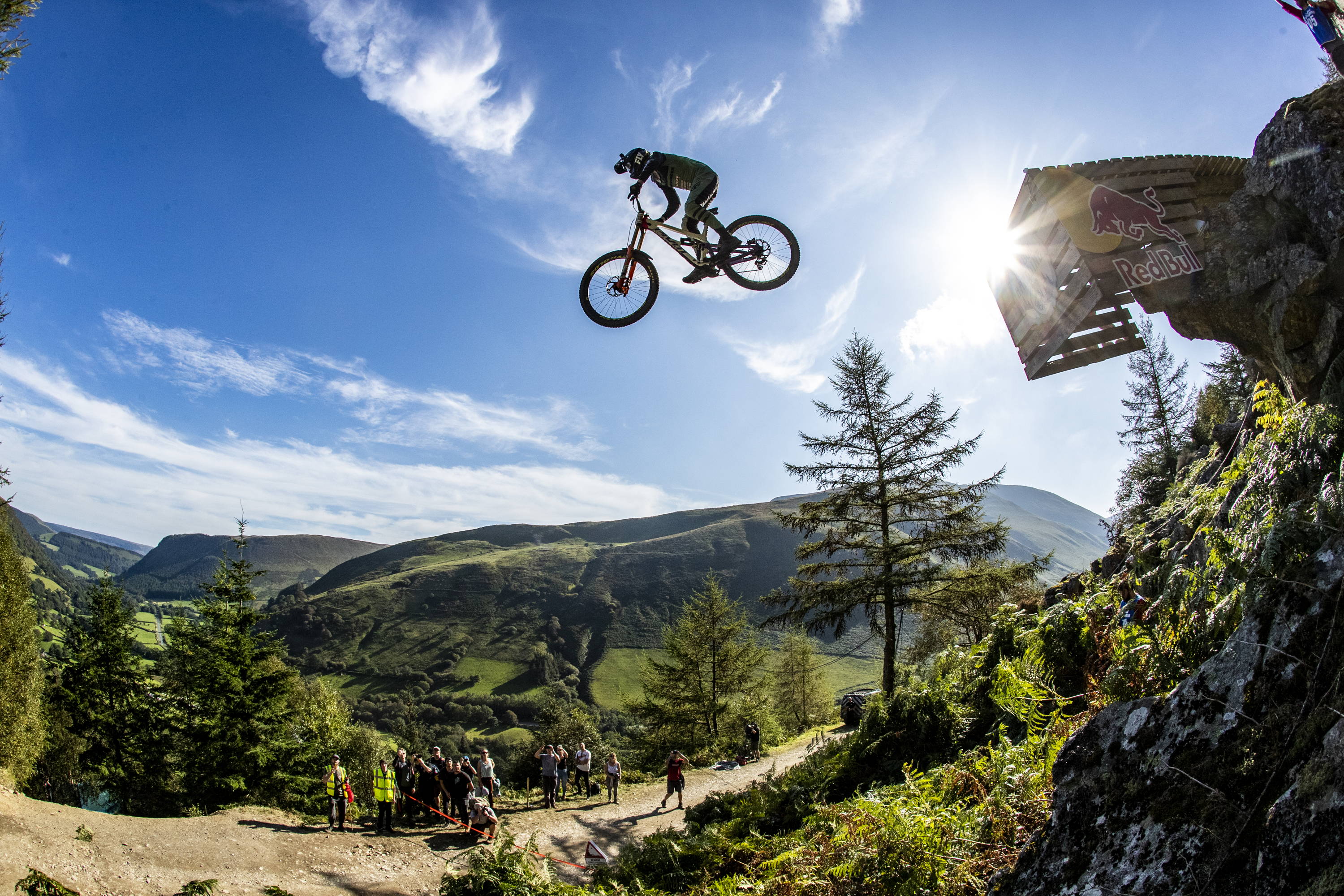 Qualifying
The week started off super dry for timed practice, and Bernard put down the quickest time which made him quietly confident for the week ahead. The following day was a rain day, which pretty much involved everyone hanging out in a tent all day then running around a wet muddy field playing rugby...a good time was had! Next up was more practice and Qualifying on an almost perfect track! Matt put in a solid run to come in 9th place, while Bernard qualified in first place.
Race Day
The next morning the weather had turned for finals day. After not really riding the course in the wet this year, riders knew they were in for a treat. There was little to no visibility up top for practice due to mist and fog. Riders all managed to slip and slide down two runs of practice before the big final. Matt rode safe and steady in some of the worst visibility of the day finishing up with a respectable 10th place. Bernard had felt good all week and knew what he needed to do being the last guy down the hill. "In all honestly I almost threw it away 3 times ' Said Bernard "I was pushing hard and the track was slippery! The only place I really tried to ride a little safe was the rock garden before the big road gap, I think it shows a little as you see me just stall up a as I go under the tree" Luckily though Bernard was able to hold it together and became the first rider ever to win Red Bull Hardline twice.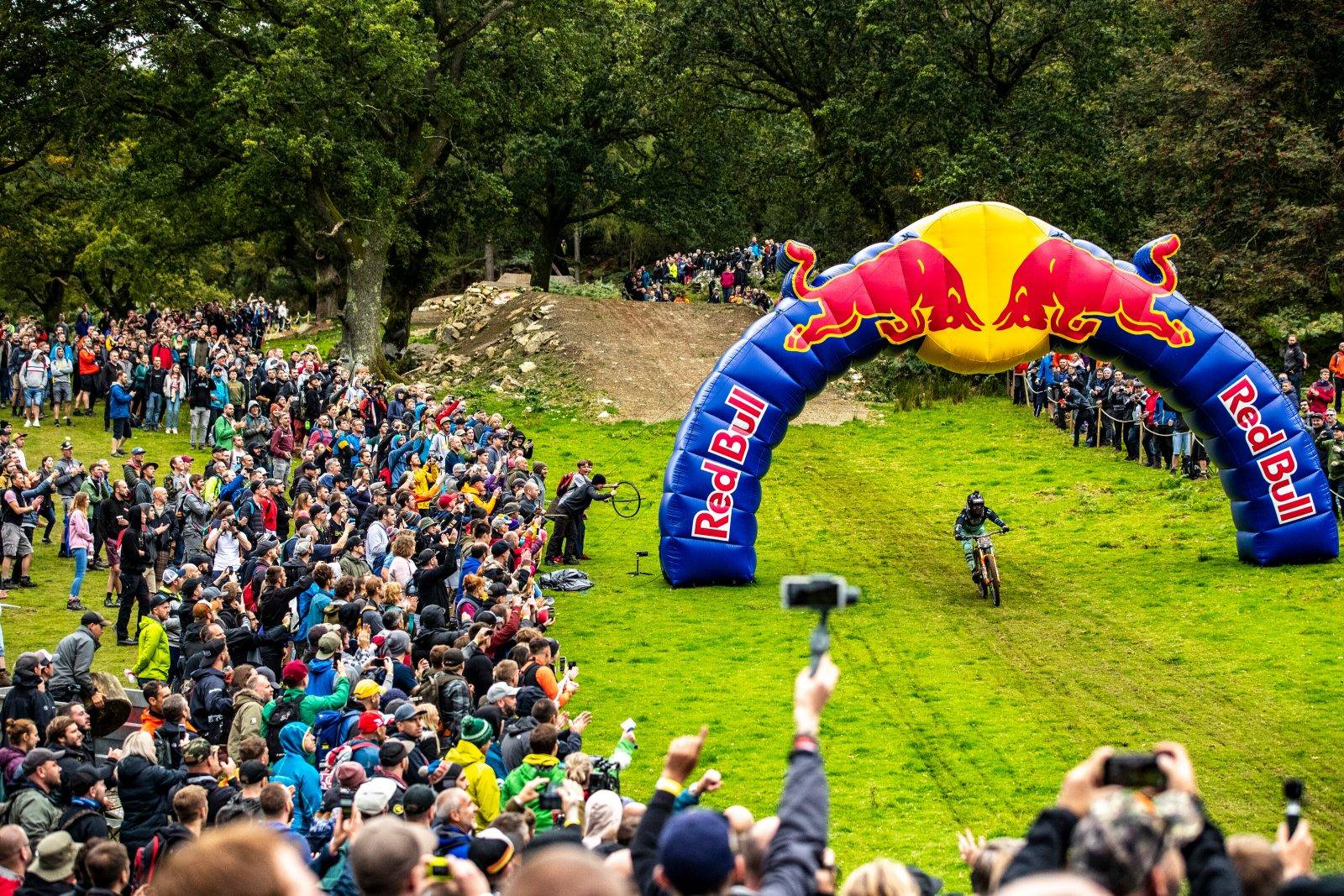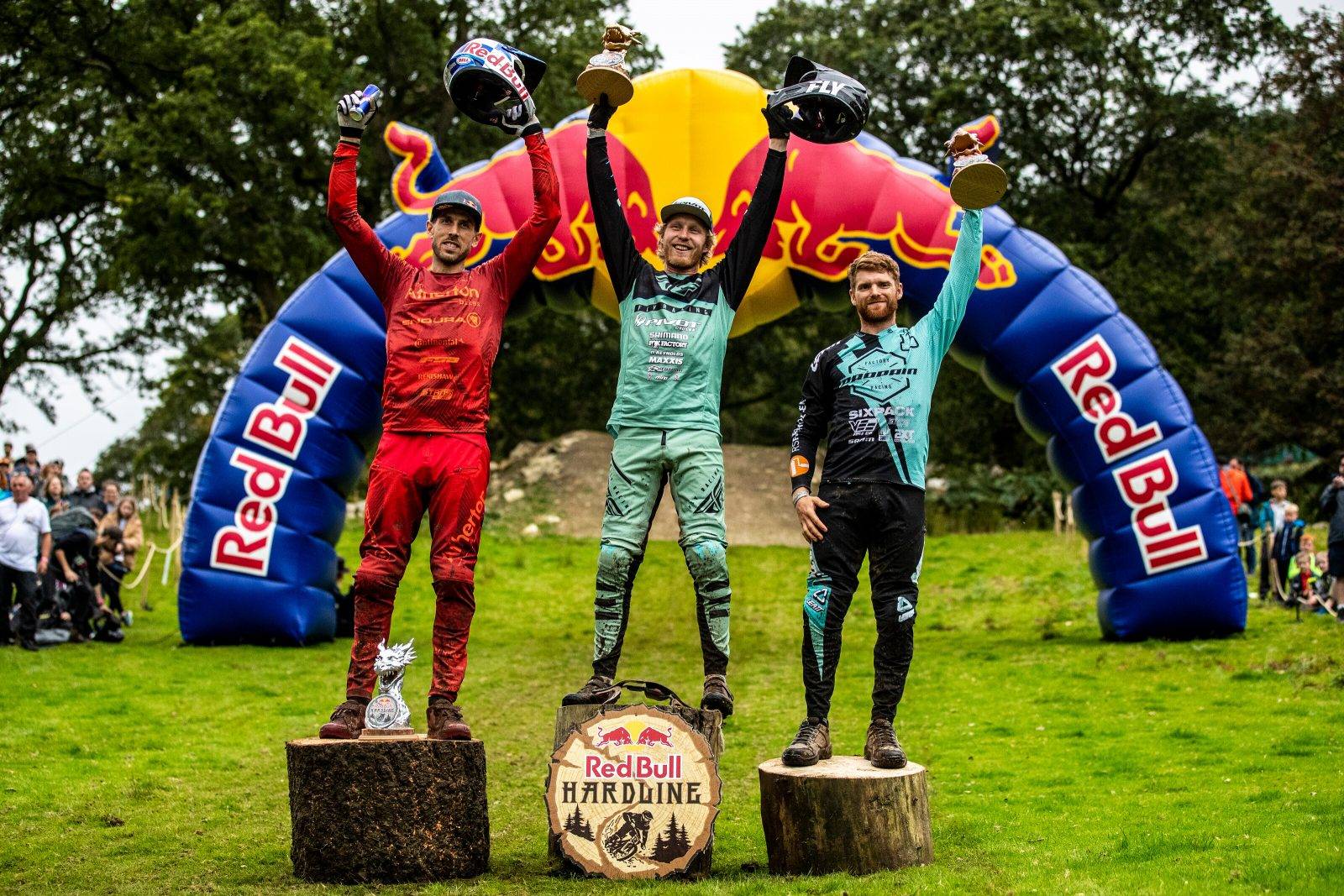 "It was a tough day with all the weather, but I tried to carve new lines. I found it easy to focus today. Winning twice is unreal. I broke my hand a few weeks ago, so I missed half the season. It makes me feel really good, after missing races and knowing I was going quick this year, to come back and win it."
- Bernard Kerr
---
---