Morgan Charre and Emilie Siegenthaler Continue to Push Boundaries and Dominate Podiums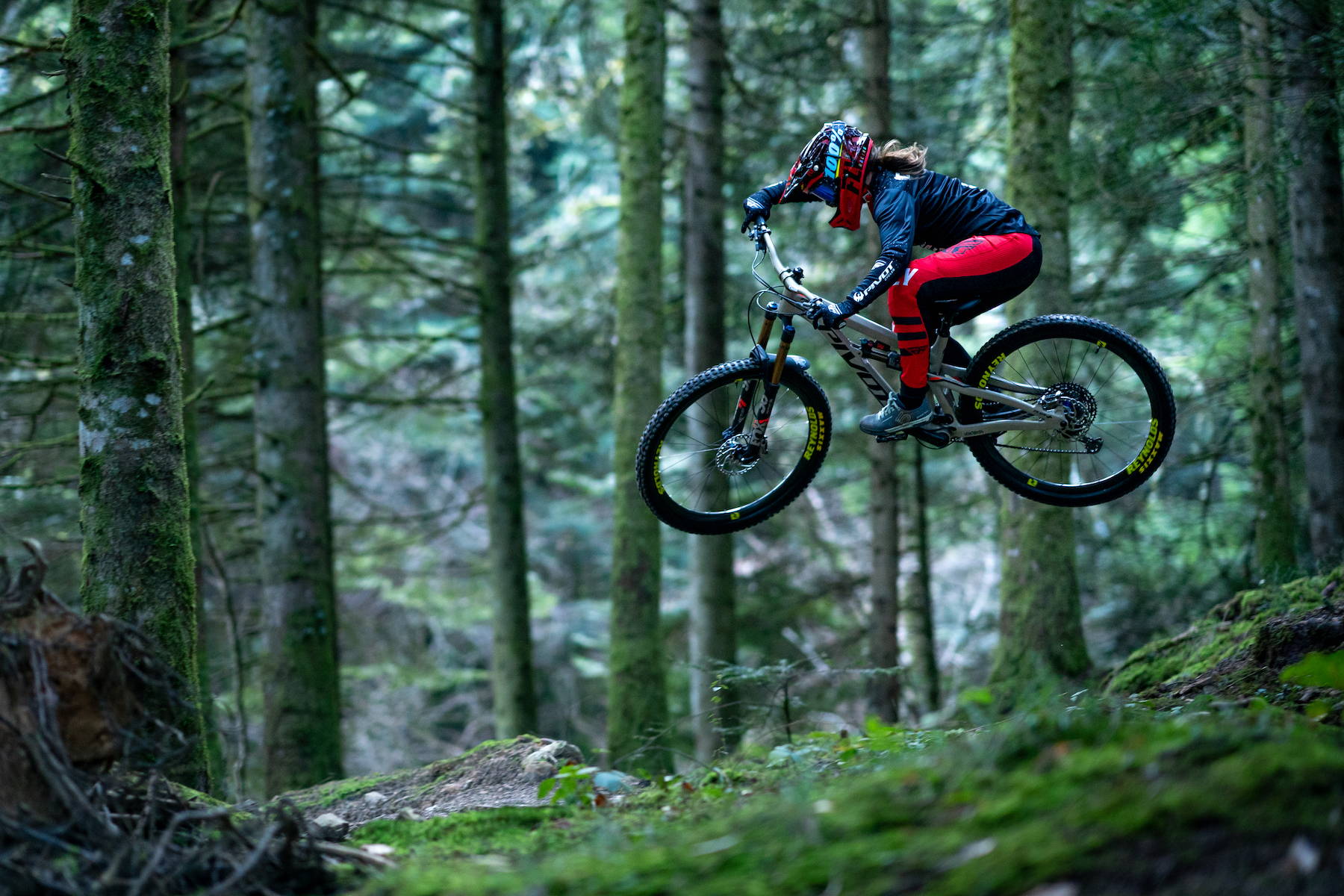 This International Women's Day, we celebrate the achievements,
both on and off the bike, of our women athletes.
Sunday, March 8th is International Women's Day, a day to celebrate the remarkable achievements of women across the globe. This year's theme of #EachforEqual recognizes that every one of us can actively choose to challenge stereotypes, fight bias, broaden perceptions, improve situations, and celebrate women's achievements in order to help build a more gender-equal world.
Here at Reynolds Cycling, we couldn't agree more, and want to call out two of our remarkable women athletes, Emilie Siegenthaler and Morgane Charre, who not only crush on the bike, but are out there pushing the boundaries of what is possible every day.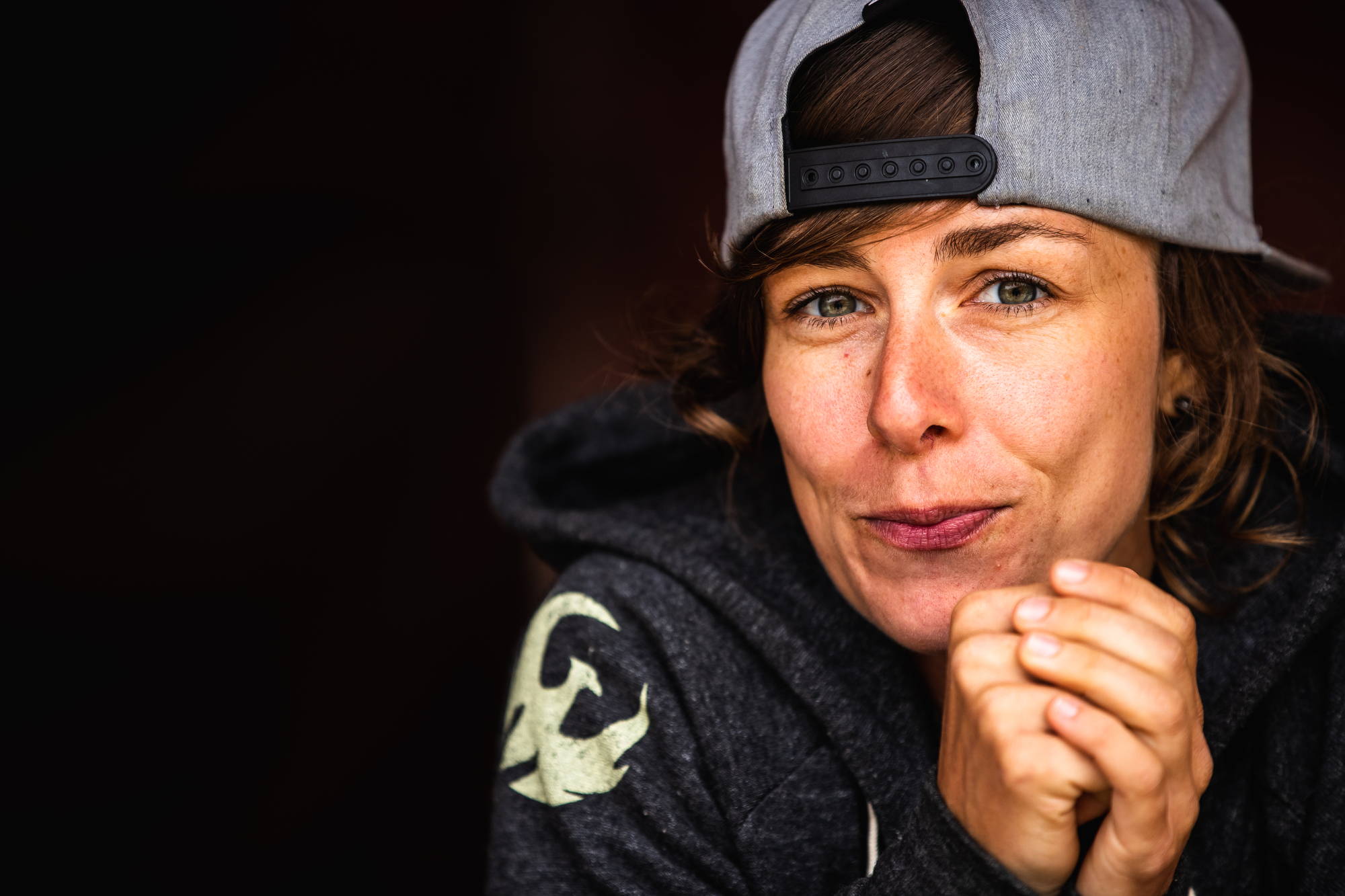 Emilie Siegenthaler
Pivot Factory athlete and seven-time Swiss National Champion (2008-2014), Emilie Siegenthaler grew up riding her bike as a way to explore her natural surroundings. After years of successful cross-country racing, including a European Junior Title, Emilie switched to downhill in 2007 and immediately fell in love with the technical and fun nature of the sport. She took second in her first ever race, which just happened to be the national championship, and never looked back, jumping onto the World Cup circuit in 2008.  
Since joining Pivot Factory Racing in 2016, Emilie has been a regular on the World Cup podium, including third at the 2017 UCI DH World Cup in Lenzerheide and fifth in the UCI DH World Cup Overall Series that same year.  
Emilie believes in focusing on developing the mind as much as the body, so education has played an important role in her life. She holds a Master of General Psychology degree with a specialization in Sports Psychology and now regularly works as a substitute teacher in her hometown of Biel, Switzerland when not on the bike.
Currently rehabbing from an ACL and meniscus repair after an accident in Spain earlier this year, Emilie remains ever positive that this comeback season will be the best yet. She has set her sights on a return to racing World Cup Downhill and Crankworx events later this year, starting with either Fort William in Scotland or Andorra, her favorite track on the World Cup circuit.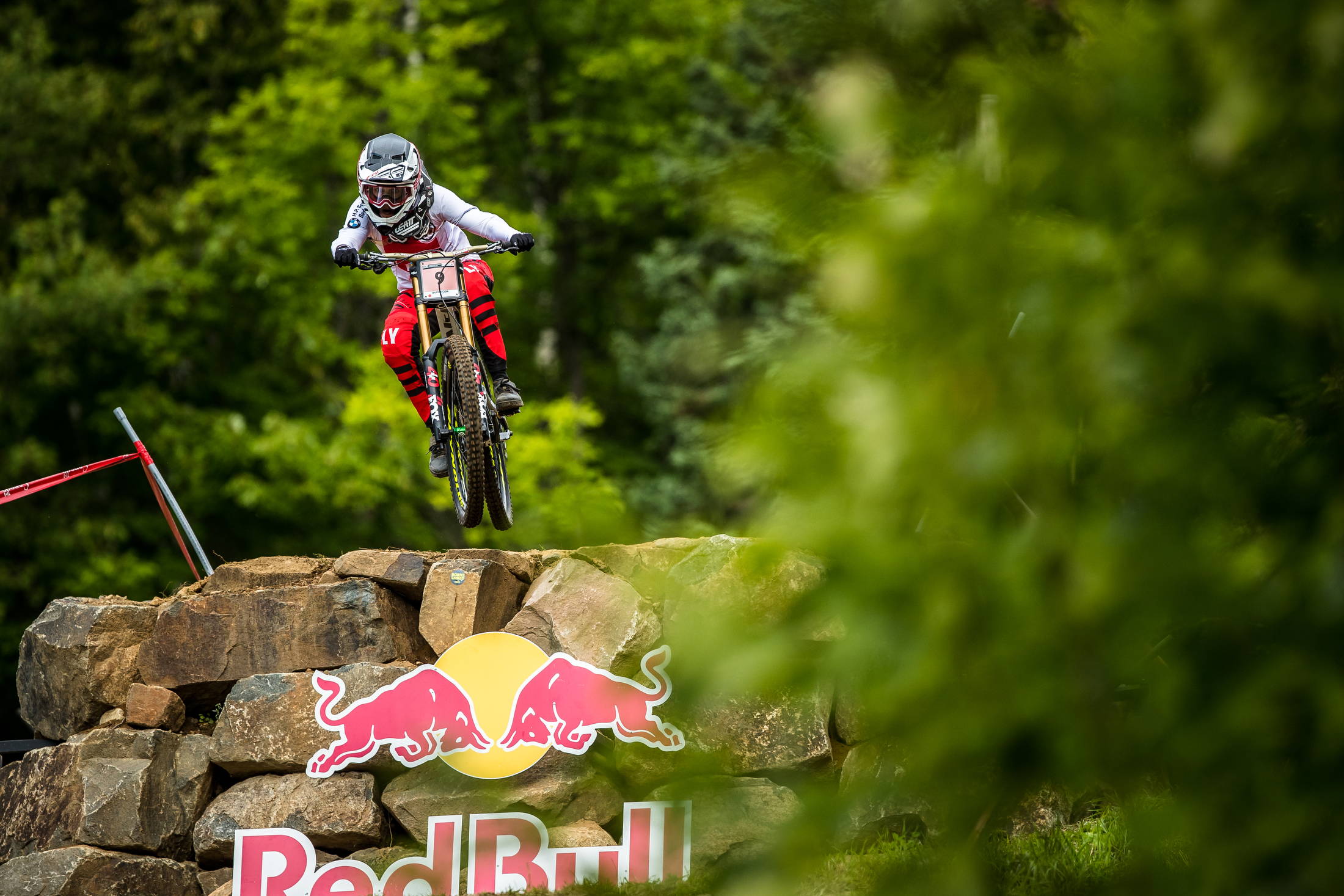 I feel like our sport has actually been evolving quite a lot these past few years. I've been racing DH for almost 15 years now, and I think female racers finally get a spot on bigger teams and the recognition they deserve. Crankworx events started it with equal prize money, I think now more and more young female riders are dreaming of racing World Cups. Evenly exciting is the rise of the female freeride scene, with events like formation and now a competitive field of speed and style athletes at crankworx.
As a racer, my perspective has always been that having role models for young female riders, racers or not racers at all, is a good way to draw more girls into the sports. To me, we need to give female more opportunity to get into racing and have a chance of making a career. Because being in a pro team doesn't necessarily mean you are making money! Most of us on the World Cup circuit have 'real' jobs aside racing.
I would like to see more female role models, it doesn't matter if they're racers, freeriders or just really sick riders, girls that just shred and are valued as such, not only in words but also in numbers!
I'm not sure how long I still will be racing for, but my dream would be to have the chance to give back to the scene in creating opportunities for young female athletes, in any form possible. It takes time and effort but, as shown with Red Bull, Katie Holden and her team creating formation, with the right mindset and passion behind it, I think a lot of great things are possible!
– Emilie Siegenthaler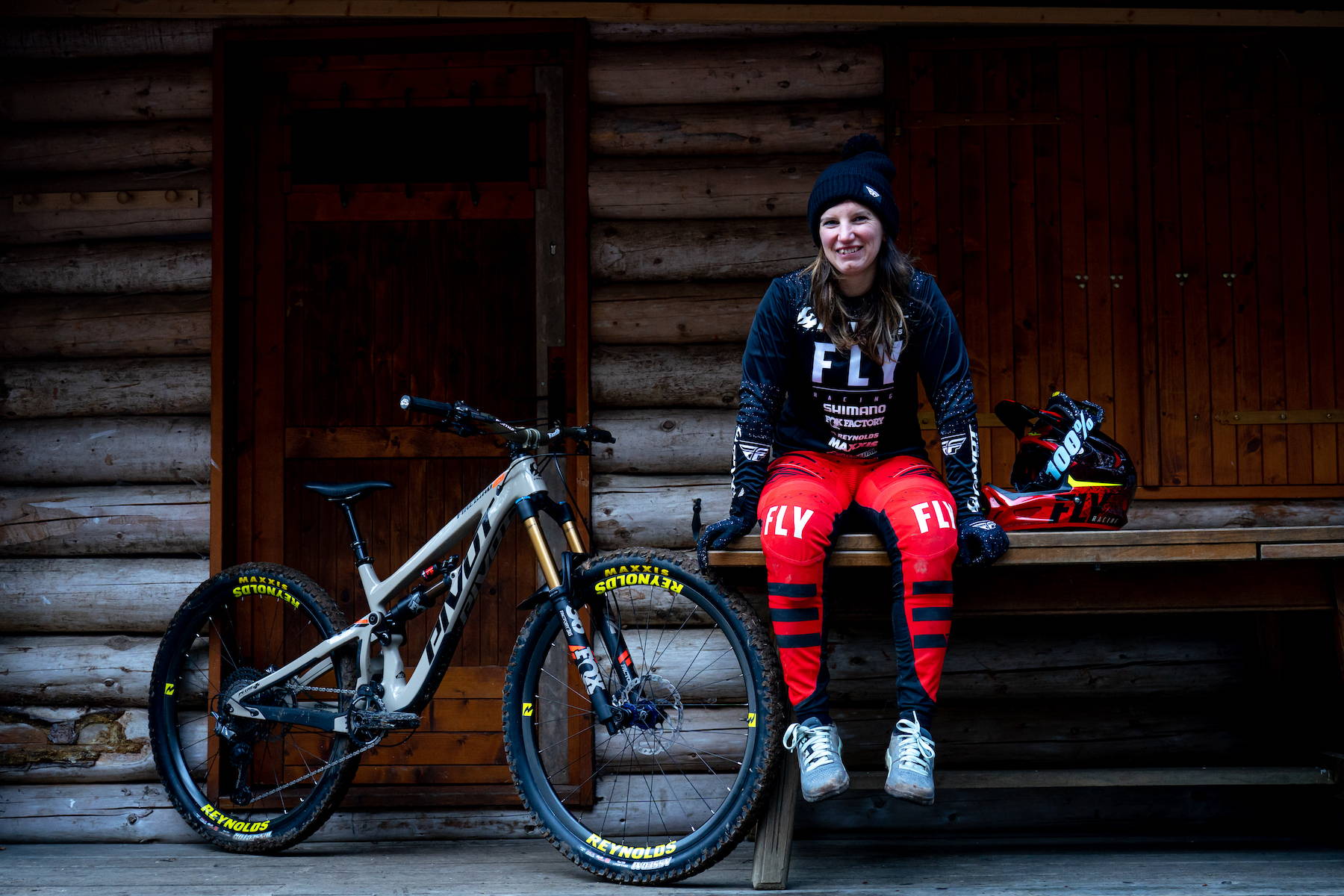 Morgane Charre
Growing up in the south of France, Morgane passed her early days playing on BMX bikes in skateparks and hucking off dirt jumps. In her teens, she graduated to downhill mountain biking and it quickly consumed her life. After competing in her first World Cup in Maribor in 2010, global racing success came quickly, with a World Championship Title in 2012 in Leogang and nine World Cup Downhill podiums since.
As with Emilie, Morgane is all about the mind as well as the body and originally moved to Annecy to pursue a physics degree and remained in the region to be close to the mountains. She mixed an aerospace career with World Cup Downhill racing before focusing full time on her racing career upon joining the Pivot Factory Racing team in 2016. She immediately racked up a first in Downhill at Crankworx in 2016 and fourth overall in the 2019 Enduro World Series.
This year, Morgane looks forward to focusing on the Enduro World Series with a few downhill and Crankworx events thrown in for variety.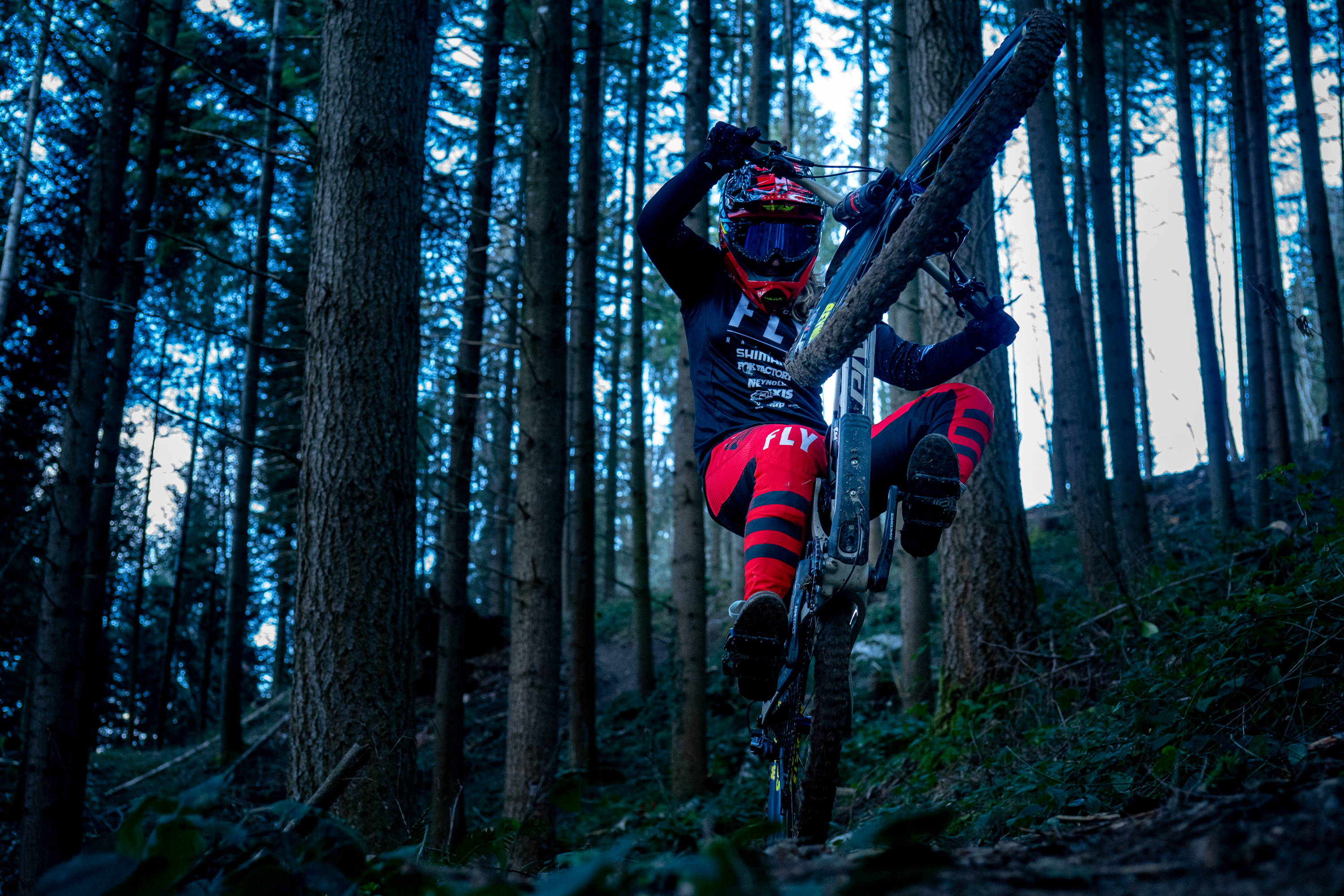 I had the chance to grow up in an environment where it didn't really matter if you were a girl or a boy, everything was open to anybody. I think this helped me in pursuing my passion of mountain biking, even though it's a male dominated sport. It helped me in achieving my goals and gave me confidence in every aspect of life.
I think it's important to show the next generation that women can do as much as the men. Right now in mountain biking, women are pushing the limits: We're racing the same tracks as the men in DH and EWS. Crankworx Speed and Style now has a women's category and Red Bull Formation is also opening new horizons for female free riders. I think we're in a good place right now but we have to keep pushing to see more and more women following their passion no matter what.
–Morgane Charre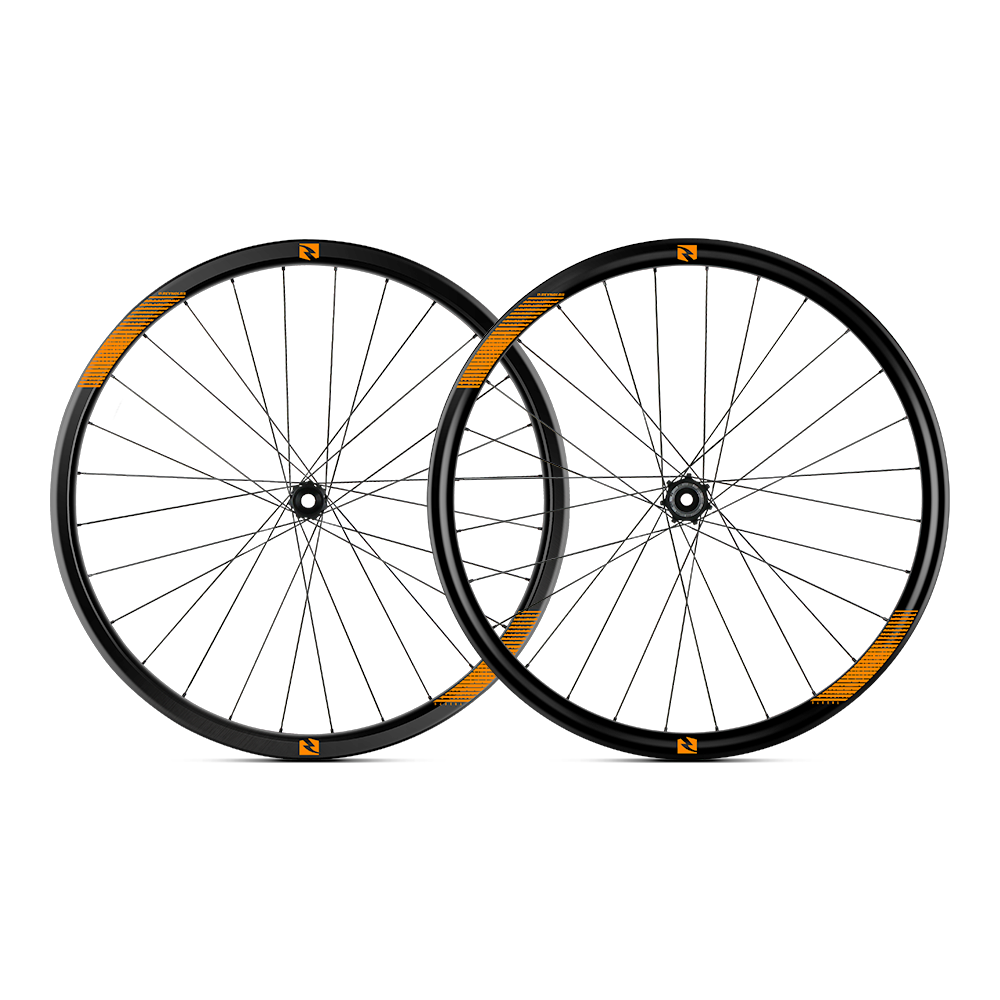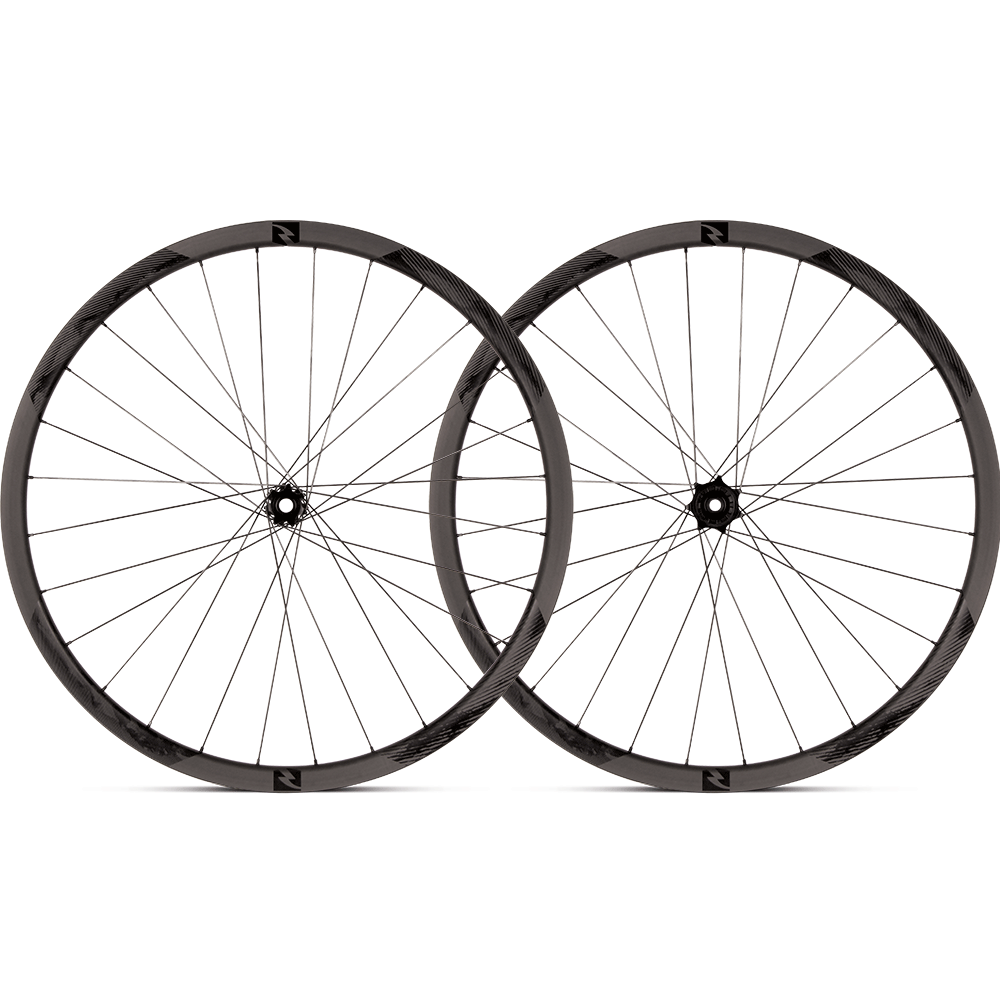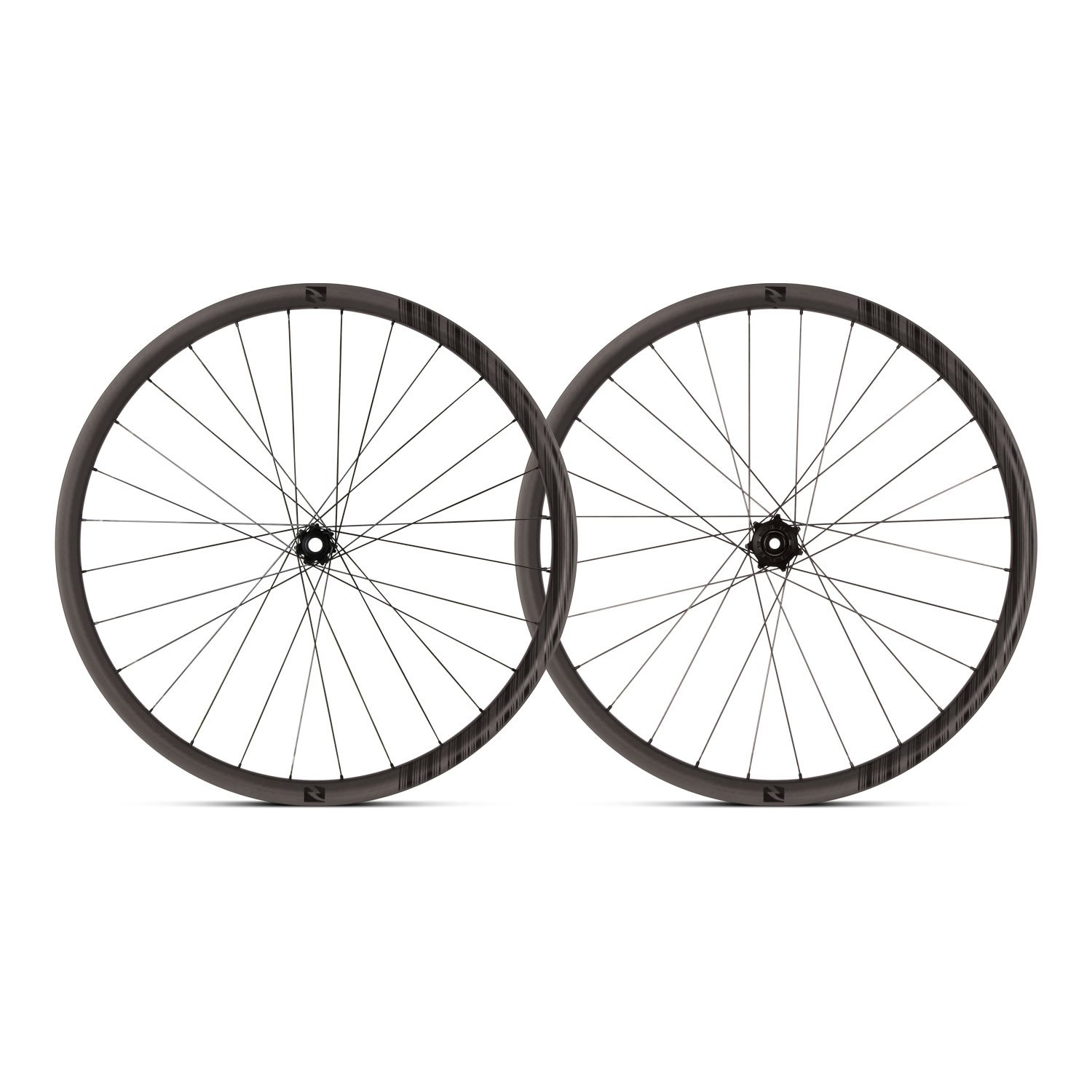 ---