Team Vitalo Future Cycling Season Wrap-up
The second half of the season was full of racing with the biggest goals of 2019 – National Championships and the World Championship in marathon. Czech national championship in marathon where our duo dominated, taking first (Martin) and second (Kristian). For Martin, it was his first-ever National title, Kristian as a defending champion arrived very close behind. Martin Stošek also took part in the National championship in cross-country and got a silver medal! This was followed by another dominant performance at Dolomiti Superbike – probably the biggest and one of the most prestigious marathon races in Europe with around 5 thousand participants. Martin and Kristian finished 1st and 2nd again, two riders from the same team, something that in the 25-year history of this race has happened only twice.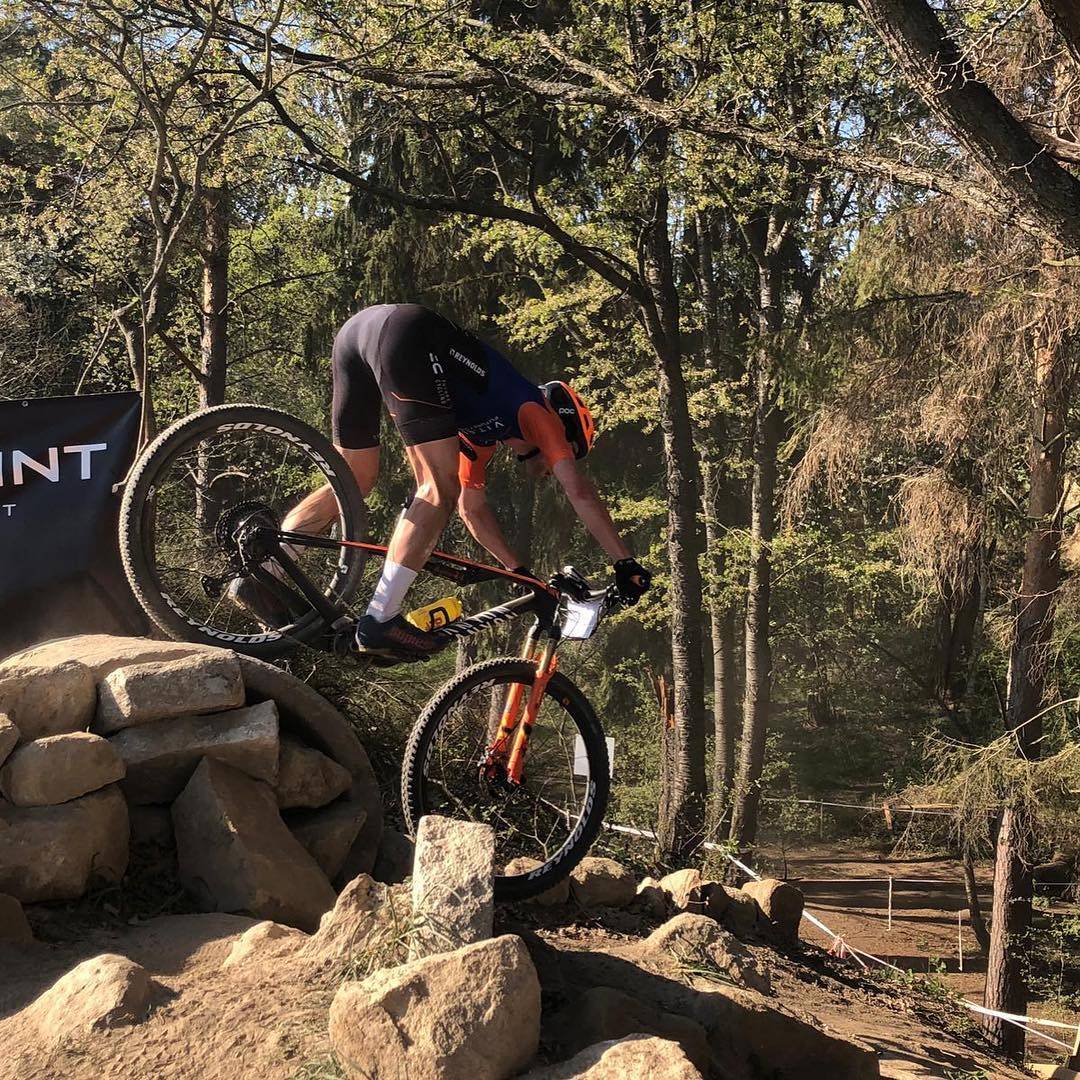 ---
Additional to this Martin continued his winning streak at the Kolo pro Život series, he made it 5 out of 5. However, the biggest achievement arrived at the most important race of the year, World Championship that took place in Switzerland on a very demanding track. Kristian and Martin focus on this and gave the preparation everything. They had an altitude training camp in Livigno and spent additional days at Swiss to pre-ride the course and choose the right equipment. After 2 bronze medals (2012 and 2016) Kristian Hynek celebrated for the first time in his career the silver medal and the gold was really very very close. Until the last meters he fought with the Columbian Paez and at the finish line, the time difference was only 26 seconds! Martin confirmed his amazing first ever marathon season and finished 7th. At the very end of the season, Kristian and Martin traveled to Brasil to race the Brasil Ride stage race. They finished in 4th place overall and gained important experiences, which will be very useful for the upcoming 2020 season and that one is going to be epic, more details to come!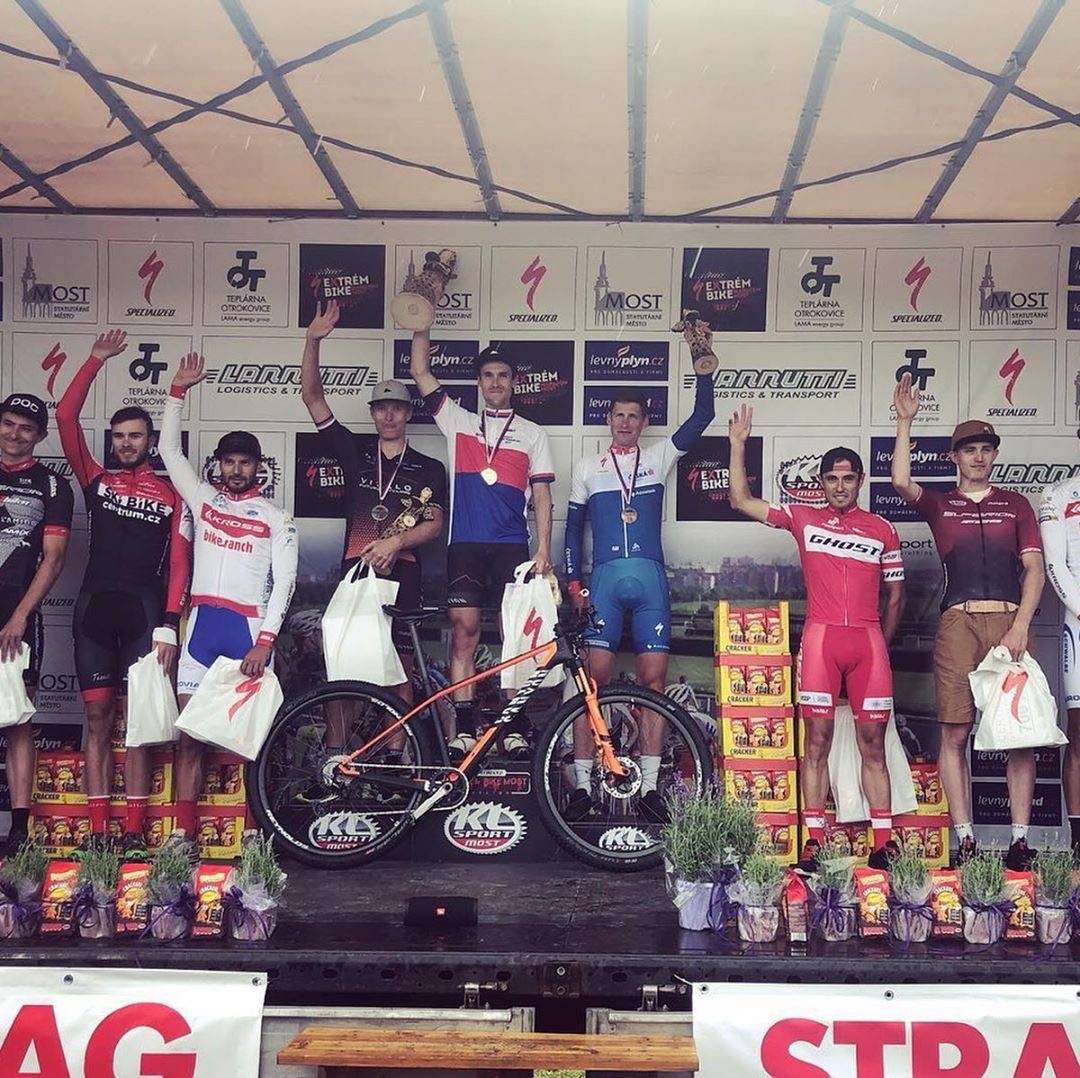 ---
Austrian CUP XCO UCI C1, Langenlois: Martin Stošek, 3rd place
Stage race MITAS 4Islands UCI S1: Kristian Hynek + Martin Stošek, 2nd overall, 2x stage win
Dominik Buksa + Adam Pilčík, 12th place
Southern Bohemia XCO Cup, Touškov: Martin Stošek, 2nd place
Kolo pro život Praha – Karlštejn Tour: Martin Stošek, 1st place / Kristian Hynek, 5th place
Porubajk, Ostrava: Dominik Buksa, 1st place
Czech national Cup XCO UCI C1, Touškov: Martin Stošek, 2nd place
Czech national Cup XCM, Šela Maraton: Martin Stošek, 1st place / Dominik Buksa, 9th place
UCI Marathon Series, Elba, Italy: Martin Stošek, 1st place / Kristian Hynek, 10th place / Dominik Buksa, 38th place
XCO Exhibition Vimperské Schody: Martin Stošek, 1st place
Silesia maraton, Opava: Dominik Buksa, 4th place
Kolo pro život Agrotec Hustopeče: Martin Stošek, 1st place / Kristian Hynek, 4th place / Dominik Buksa, 6th place
Czech national Cup XCO UCI C1, Zadov: Kristian Hynek, 10th place
UCI Marathon Série Malevil Cup: Martin Stošek, 1st place / Kristian Hynek, 4th place / Dominik Buksa, 15th place
Kolo pro život, Karlovy Vary: Martin Stošek, 1st place / Kristian Hynek, 3rd place / Dominik Buksa, 5th place
Czech national Championship XCM, Most: Martin Stošek, 1st place / Kristian Hynek, 2nd place / Dominik Buksa, DNF
Bike Night Flachau, Rakousko: Kristian Hynek, 1st place / Martin Stošek, 2nd place
European Championship XCM, Norway Kwam: Kristian Hynek, 7th place / Martin Stošek, 18th place
Dolomiti Superbike, Villabassa Itálie: Martin Stošek, 1st place / Kristian Hynek, 2nd place / Dominik Buksa, 32nd place
Kolo pro život Transbrdy, Řevnice: Dominik Buksa, 3rd place
Czech national Championship XCO, Hlinsko: Martin Stošek, 2nd place
Kolo pro život, Zadov: Kristian Hynek, 1st place / Dominik Buksa, 14th place
European Championship XCO, Brno: Martin Stošek, 25th place
Kolo pro život, Chrudim: Martin Stošek, 1st place / Kristian Hynek 2nd place
Kolo pro život, Plzeň: Martin Stošek, 1st place / Kristian Hynek 3rd place
World Championship XCM, Switzerland: Kristian Hynek, 2nd place / Martin Stošek, 7th place
Kolo pro život, Ralsko: Dominik Buksa 4th place / Kristian Hynek, 6th place
ČT Author Cup, Bedřichov: Martin Stošek, 1st place / Dominik Buksa, 5th place
Brasil Ride, Brazílie: Kristian Hynek + Martin Stošek, 4th place
---
---