Low Input - High Fidelity (LoFi)
---
Low effort system with predictable, progressive ramp up and a crisp bite point.
---
Stable Rate Link delivers consistent lever ratio regardless of reach.
Modal Resonance Cancellation (MRC)
---
FEA-optimized modal shapes of D-Series rotors are intentionally designed to oppose those of Semi-Met T106 and Sintered T100 pads, canceling out noise and vibration.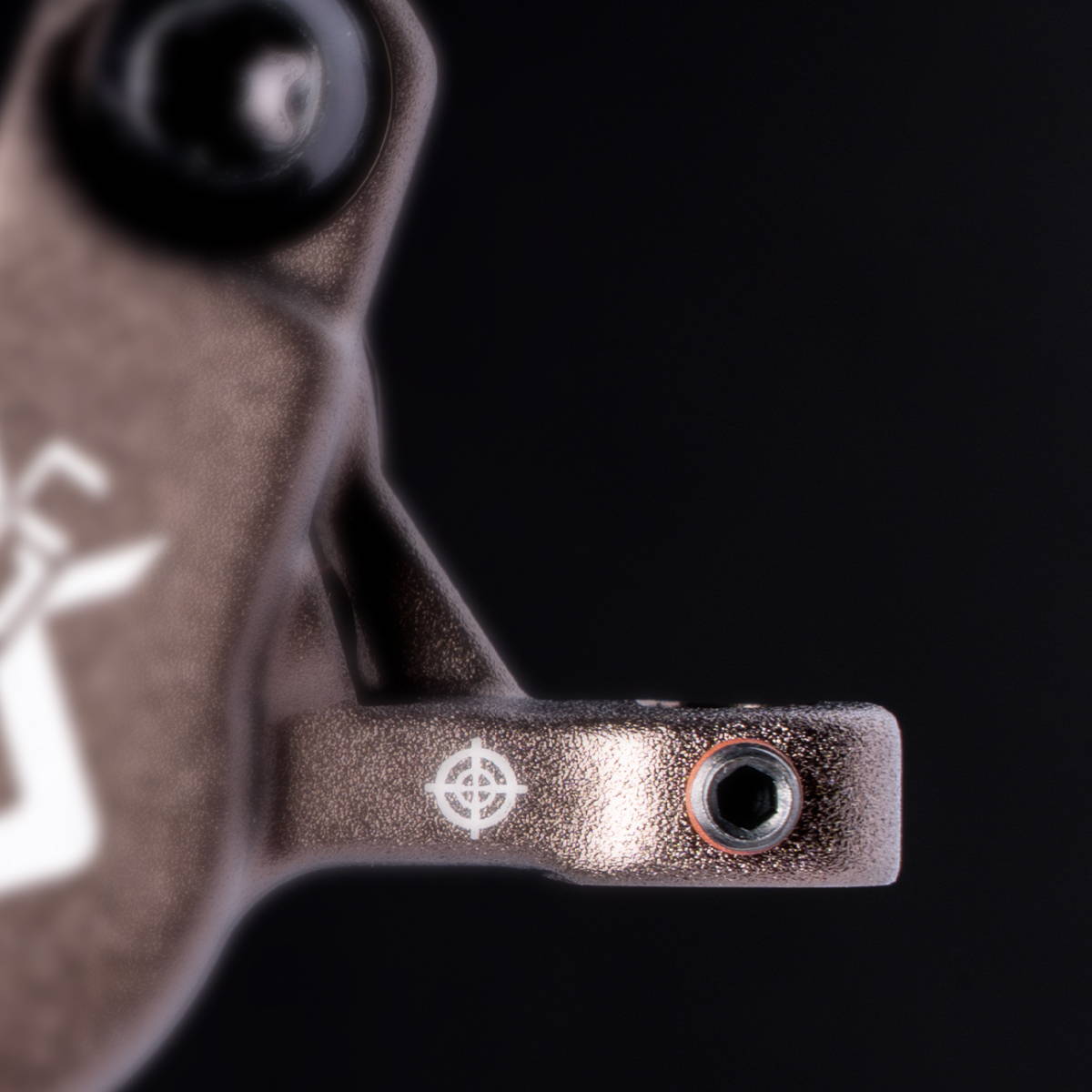 Crosshair Alignment System
Patented alignment screws allow for quick and accurate setup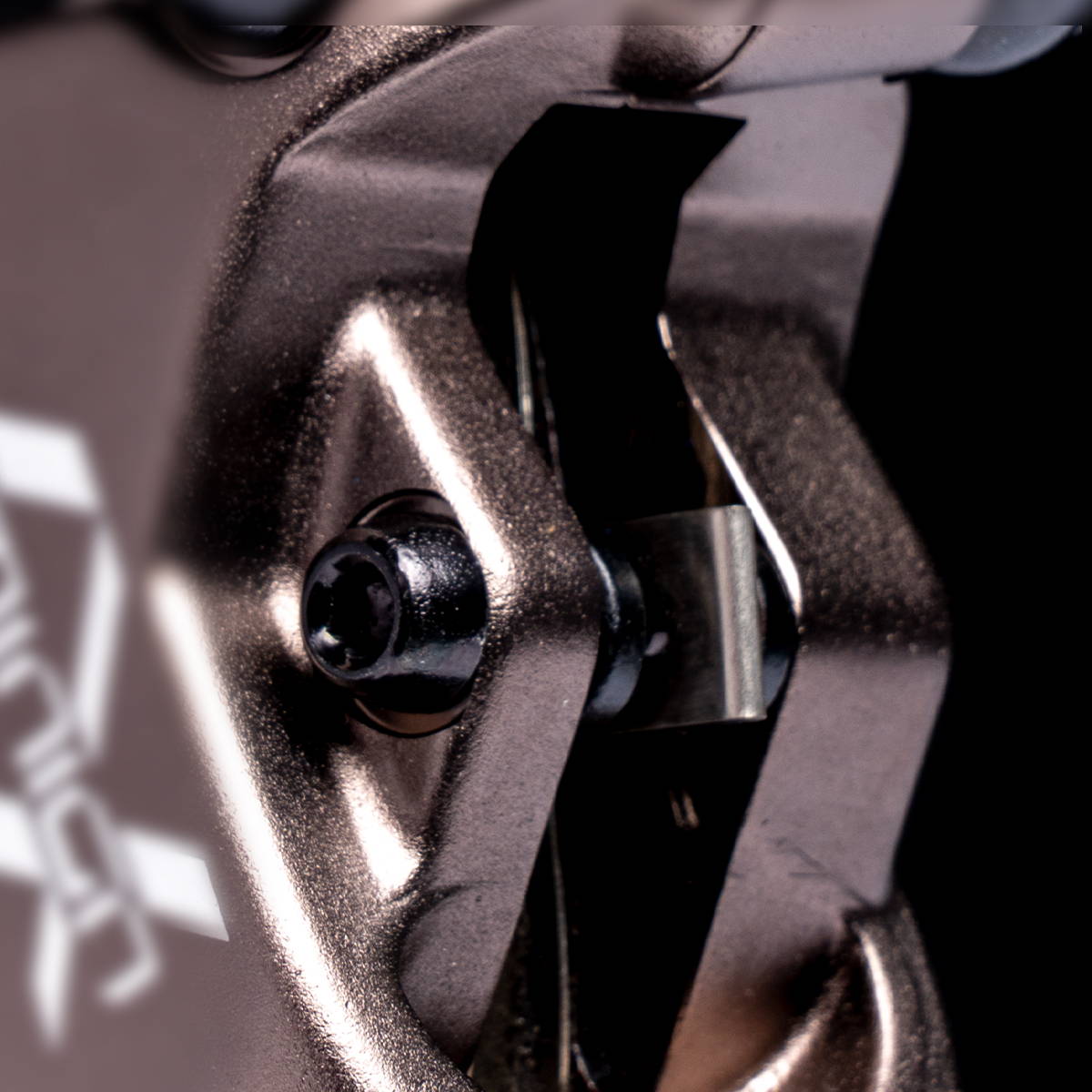 King Pin
Pad retention bolt adds strength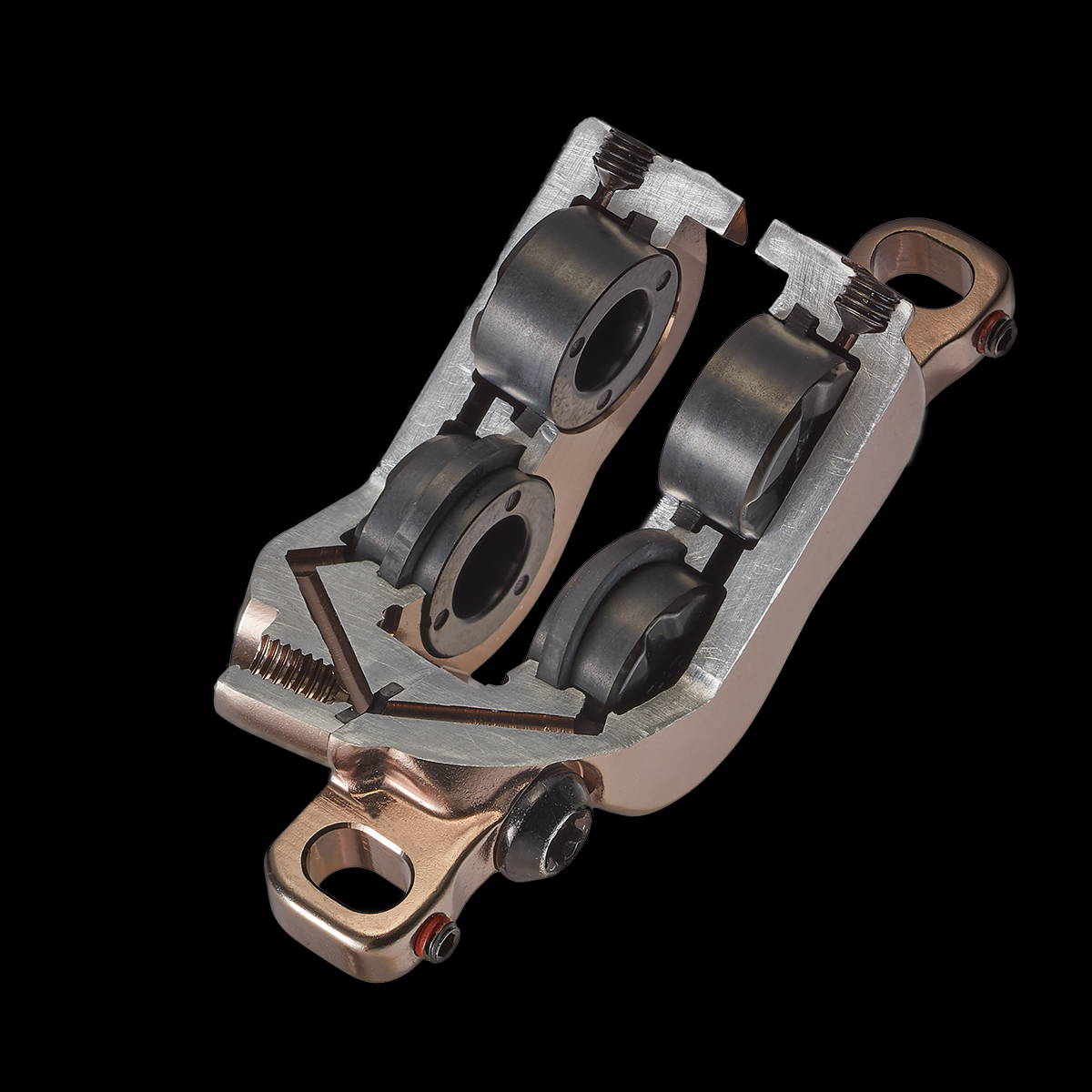 2-Stroke Dual Port Bleed System
Dual port bleed port system for maximum bleed integrity.
Works well
Great stopping power over traditional brakes. This is a much needed and deserved upgrade for anyone who has a mechanical braking system.
Follow-up
Just a follow-up on the pad-rattle issue. I traced the rattle (which I now think comes from the pads hitting the caliper, not the pistons) to the oversized oval holes cast into the pad backing plate. The space between the oversized hole and the pad retention pin allows the pads to rattle. I suspect the hole is made bigger to facilitate passing the retention pin, but couldn't confirm this after speaking to tech support at Hayes. I tried various solutions and found that sliding a small diameter electrical shrink tube over the retention pin took up the space nicely, without interfering with pad function in any way. There was a little resistance to passing the retention pin, but a small price to pay for a quiet ride.
First month so far so good
Excellent modulation with the brake and power when needed, very consistant each ride with no fade.
Excellent
Replaced Hope V4s to get better pad retraction. I love Hope brakes, but their pad retraction leaves a bit to be desired. Dominions have as much pad retraction as I would want (any more and there would be too much free stroke) and the feel, modulation, and power of the Dominions is superb. Bleeding is a much easier process than with the Hopes. Bite point is extremely consistent (unlike Shimanos) and the brakes haven't howled yet. The only issue keeping them from a perfect rating is that the pads can rattle against the aluminium pistons when on rough terrain with the brakes off. Perhaps Hayes will consider phenolic pistons, although they may have a reason for having chosen aluminium.
Performers
Just replaced my old Hayes HFX9 brakes on the old trusty Gran Mal. These brakes have incredible stopping power right out of the box. Just set the reach and rip up the mountains!