---
"Gravity riders of all stripes will be stoked to squeeze these brakes."
--brian gerow, singletracks magazine, usa
"With power to rival the best, superb build quality and class-leading feel, they are a highly recommended purchase for riders looking for a balanced brake with lots of sensitivity."
--trev worset, enduro magazine, germany
---
Low Input - High Fidelity (LoFi)
---
Low effort system with predictable, progressive ramp up and a crisp bite point.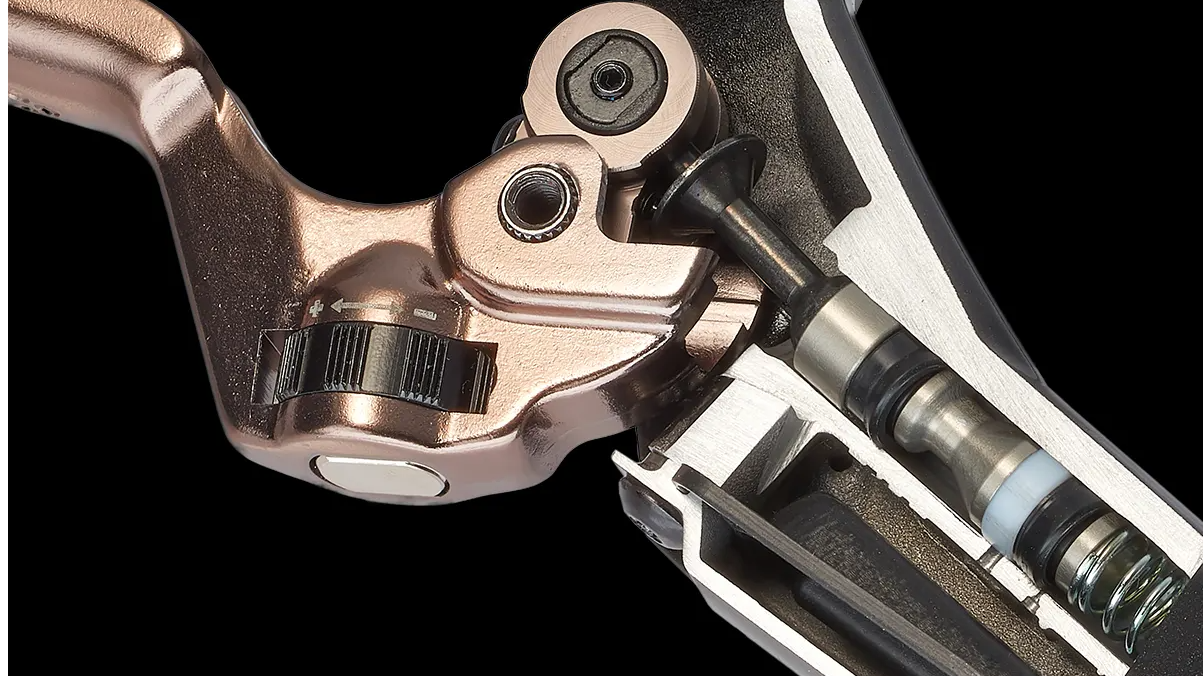 ---
Reduced Friction - A featherlight lever feel is acheived through a combination of an added glide ring on the piston and sealed ball bearings at the lever blade pivot
SRL - Our Stable Rate Link delivers a consistent lever ratio regardless of reach
Precise Engagement - Each Dominion is factory set to have the lowest dead stroke possible and a crisp bite point.
Built to last - Metal pistons are used to ensure that no matter the terrain or temperature your brake will continue to perform as it did on the first ride
Adjustable Reach - Adjust your lever reach with ease while on the trail thanks to an intuive adjustment knob design
Modal Resonance Cancellation (MRC)
---
FEA-optimized modal shapes of D-Series rotors are intentionally designed to oppose those of Semi-Met T106 and Sintered T100 pads, canceling out noise and vibration.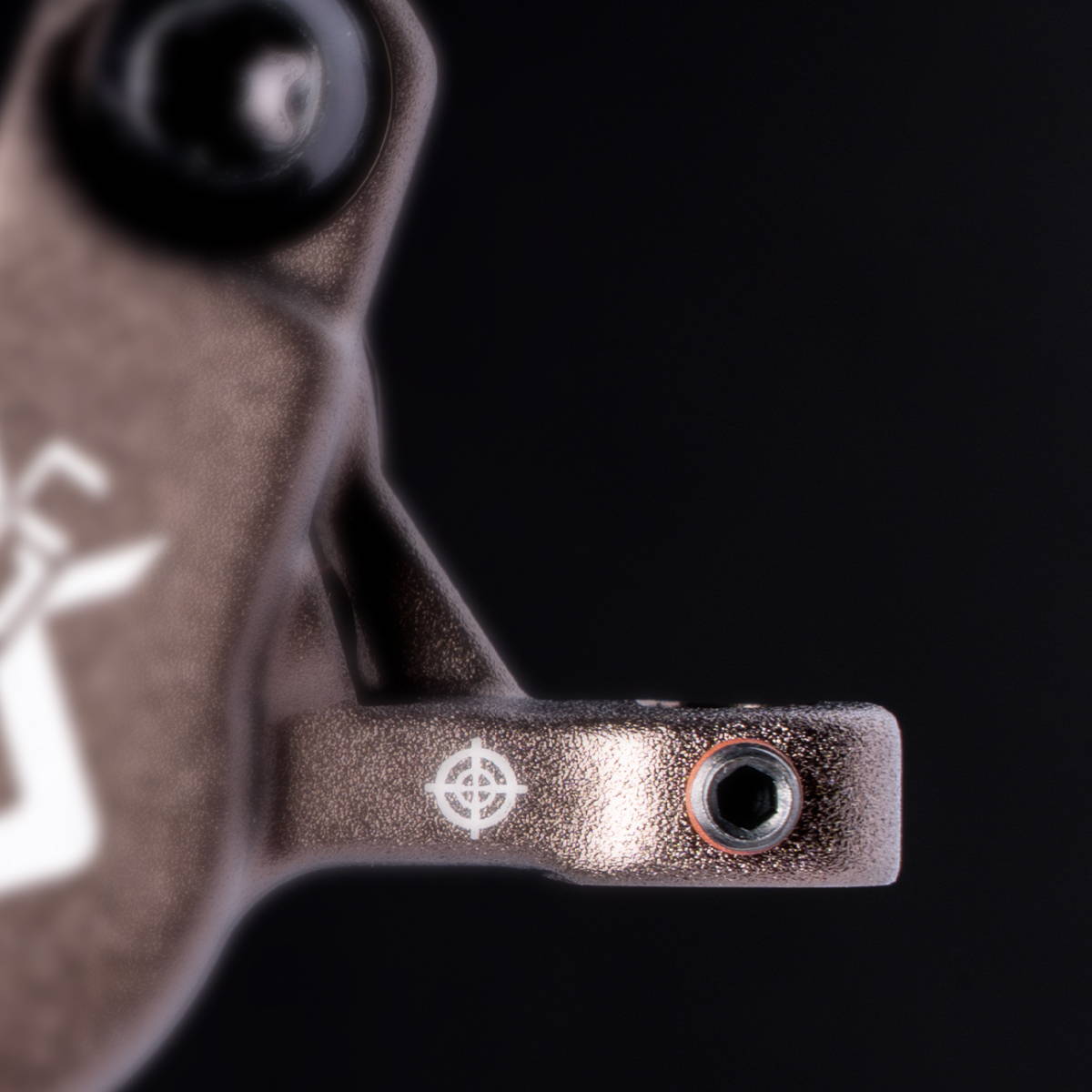 Crosshair Alignment System
Patented alignment screws allow for quick and accurate setup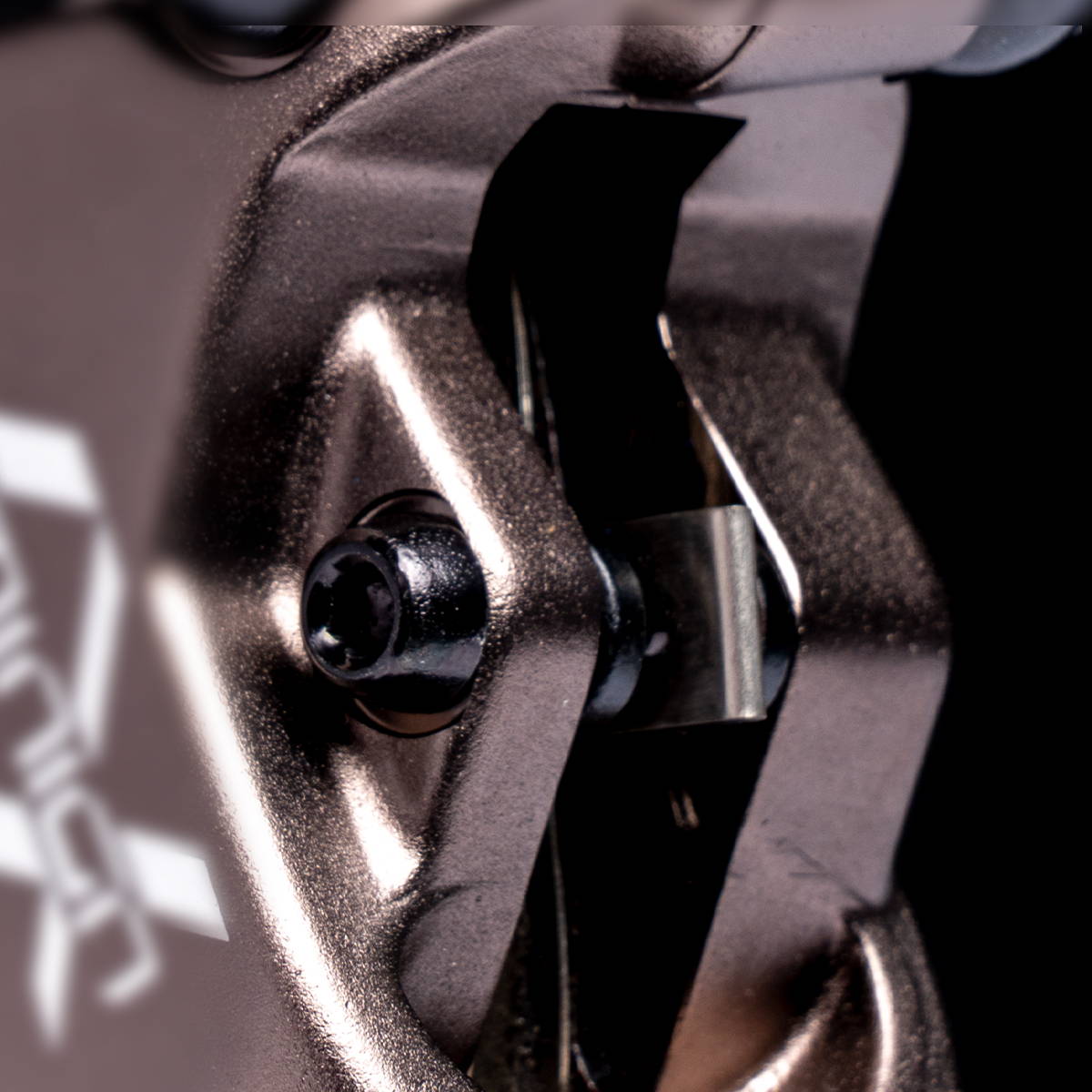 King Pin
Pad retention bolt adds strength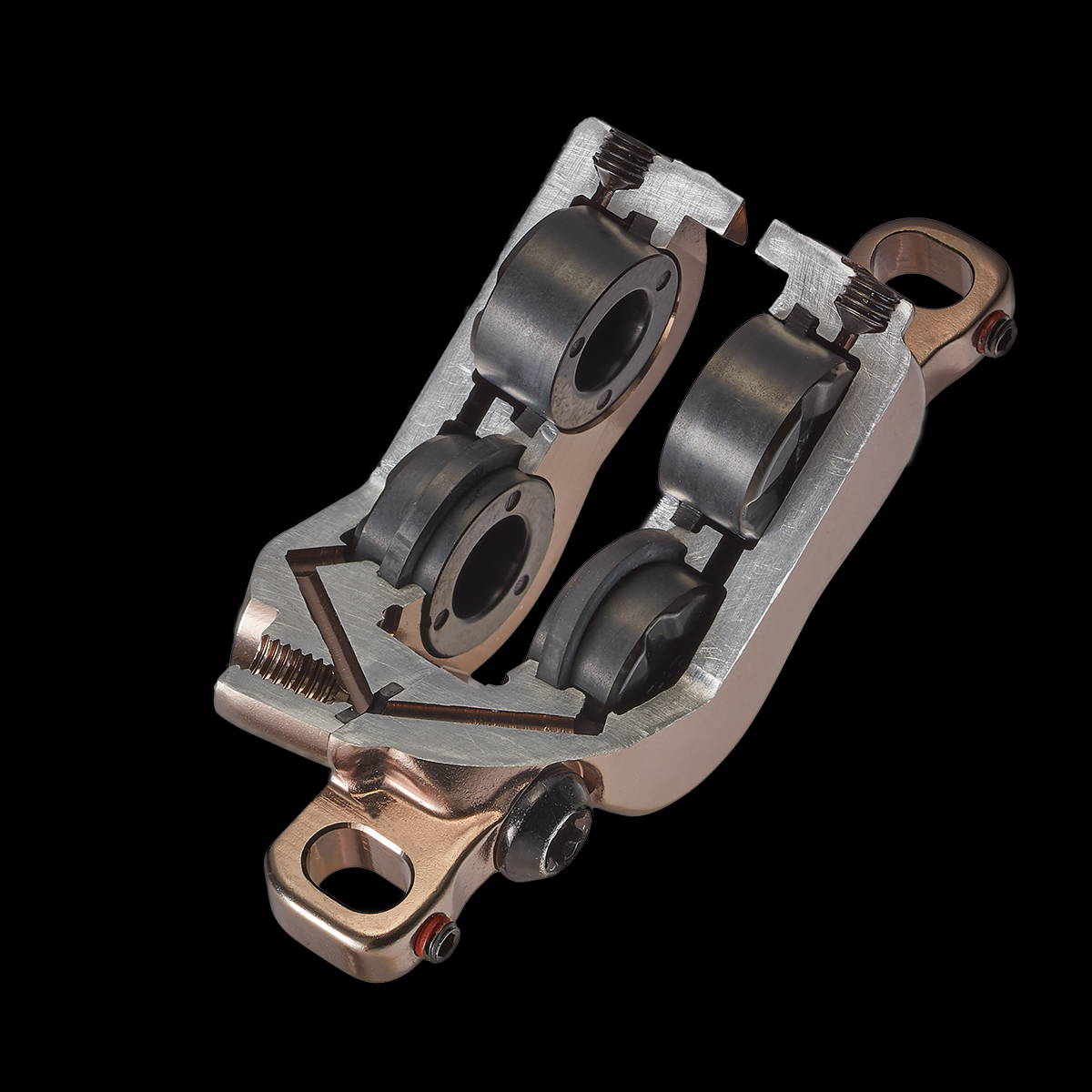 2-Stroke Dual Port Bleed System
Dual port bleed port system for maximum bleed integrity.
I need another set!
I put these on my Trek Rail 5 when they first became available and they were all I could ever ask for. I'm 230 packed out and the Rail is another 50 lbs. The modulation and power are unmatched. Unfortunately, that bike was stolen in February. I have been able to replace the bike but have not been able to find an available set for the new ride. I finally gave up and slapped a set of XT on the bike and will be swapping them out for a set of Dominion's if I'm ever able to find them again. The Shimano XT is on/off, that does not work for me after being spoiled by the control of the Dominions.
Stick check
Will these ever return to stock someday soon?
95-36115-K002
Best brake I've ridden when the small parts don't fail...
Hands down the absolute best brakes I've ran. I've tried them all, Magura, Shimano, Avid, SRAM, and TRP. I've had 3 sets and they're extremely durable when the small stuff doesn't fail...I'll explain below.
So, on my first set, after about a year of being flawless, somehow the bleed port on the lever stripped out when bleeding after probably 2-3 bleeds (the brakes rarely need bleeding). So when I would pull a vacuum, tons of air would get in. I was an idiot and didn't realize there was two bleed ports on the lever. Long story short, I got a new rear brake.
On that new rear brake, the cross hair alignment stripped into the caliper body while setting it up. Absolutely sucks and shouldn't happen on new brakes, but whatever, I'll just adjust them the original way. Bummer, but I love the brakes so I stuck it out. Plus I purchased second hand so I was out of luck.
Just recently I'm building a brand new bike, obviously chose the Dominion A4s again, and I had a handful of problems setting these up...It started with bleeding after trimming the cables. Both ports at the lever were letting air in when pulling a vacuum. On my third attempt at bleeding (the lever feel just wasn't good enough without a vacuum at the lever), I used some needle nose pliers to really tighten down the bleed syringe. Who knows what this will do for long term longevity...but I had to in order to pull the vacuum, never had to do go this tight while bleeding before. And this was front and rear lever on brand new brakes, purchased from a store brand new. Anyways, I got the lever feel I wanted and a good bleed.
I go to set up the calipers after a long bleed and the rear cross hair alignment screw strips out the caliper rendering the cross hair alignment useless. Not the end of the world, but these are brand new brakes and across my three sets I've purchased, I've had these repeated problems. It's beyond frustrating after spending months trying to source parts for a new bike during COVID, to be all excited to build it, and have this happen from what were some of my favorite products. I can still run the brakes obviously, and they feel great, but man it drives me nuts to spend so much time building a brand new bike and have it not be perfect before it even touches dirt...
All in all, I'll continue running the brakes because their feel is so incredible. Minus these REPEATED small issues I've faced, their durability is second to none. I'll be trying to contact the warranty department and hopefully they can make it right. These brakes still feel insanely incredible and are truly durable if these two areas don't fail on you. The lever bleed ports, and the cross hair alignment.
Bought the brakes I was excited to put them on my bike unfortunately the rear won't fit in the frame of my 2021 Specialized Enduro
Best brake out there
This brake takes the best of both sram and Shimano and then continues to make it better. Everything about this brake works and feels flawless. I won't run any other brake besides this on my mtb. Love it!