Inspired By Kids, Engineered For Kids, Dedicated to Performance
Hayes Bicycle Group pioneered the junior/youth riding segment when releasing their Performance Youth system back in 2019. Since then, our engineers have been hard at work, developing performance youth components including youth-sized 20'' and 24'' suspension, wheels, hydraulic brakes, and a unique handlebar/grip system, specifically tailored for youth riders.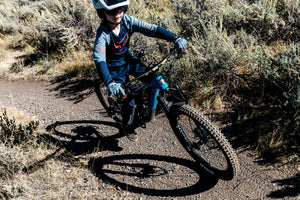 Manitou Junit
The Manitou JUNIT series offers exceptional suspension performance designed specifically for youth riders. Available in both 20" and 24" wheel sizes and two performance levels, the JUNIT forks are perfect upgrades to your little shredders ride.
Shop Now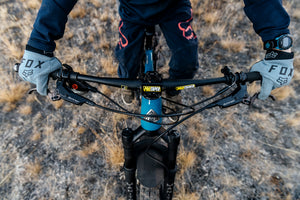 ProTaper Junit
The ProTaper Youth MTB handlebar and grip provide specially tuned ergonomics for youth sized hands.

Normally, grip diameter is a result of adding material to a standard handlebar size. For the ProTaper Youth handlebar system, we flipped the script. We began by determining the ideal grip diameter based upon NASA anthropometric data for the average hand size of a 6-11 year old and worked inward.

The result is a handlebar and grip with a 23mm outside diameter that offers the perfect level of comfort and control for your little ones.

The ProTaper Youth handlebar and grip are specifically designed to be used together.
Shop Now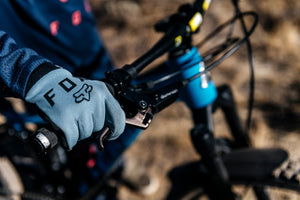 Hayes Dominion SFL
Our award-winning Hayes Dominion A2 and A4 brakes are designed around one priority - low effort in and full controllable power out. Combining this light lever feel and predictable power with a specially designed youth lever provides the ideal braking system to keep any young sender under control.
Shop Now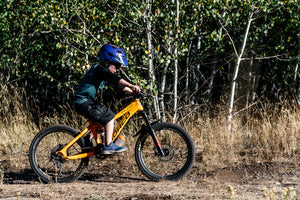 DÜROC JUNIT
The SUNringlé Düroc 30 wheels offer the same ride quality and performance functions formerly reserved for adult riders, now optimized for kids. Offered in both 20" and 24", these high-quality wheels are the perfect way to spruce up your favorite riding buddies bike in an easy way.
Shop Now