Final Rounds of the World Cup Season in Lousa, Portugal
---
Words By Bernard Kerr | Photos By Boris Beyer
After the craziest and weirdest season to date, it feels like it's been and gone just like that. A small town in Portugal, Lousa, hosted our third and fourth final rounds of the World Cup season.
After walking the track on Tuesday we quickly realized we were in for a treat, with fast flowy jumps and berms up top, a nice, natural techy middle section and a pedal with jumps to finish!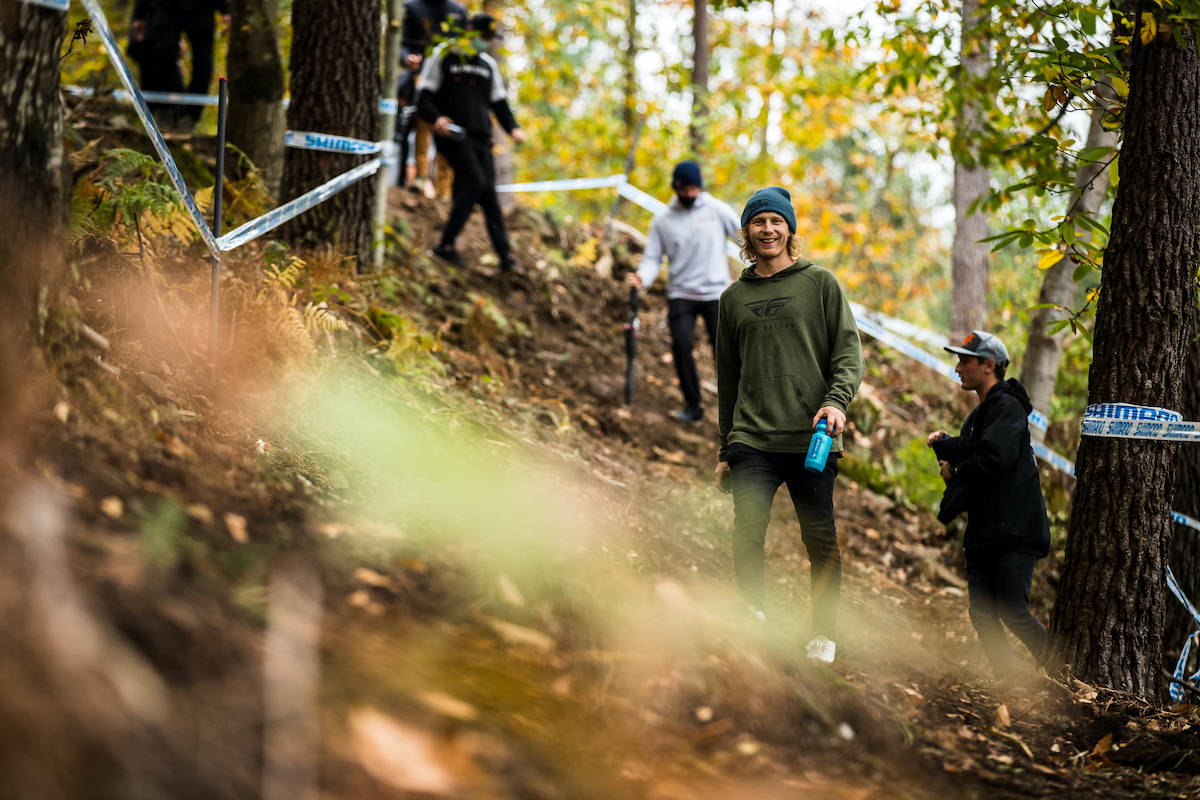 Wednesday morning saw us wake up to a super misty morning, which actually turned out to be a crazy inversion, meaning the track was slick but with intense sunshine up top. Practice was on and the pace was high, as for the most part, the track was straight forward. It quickly started to blow out with massive holes forming, followed by inside lines to try and avoid them.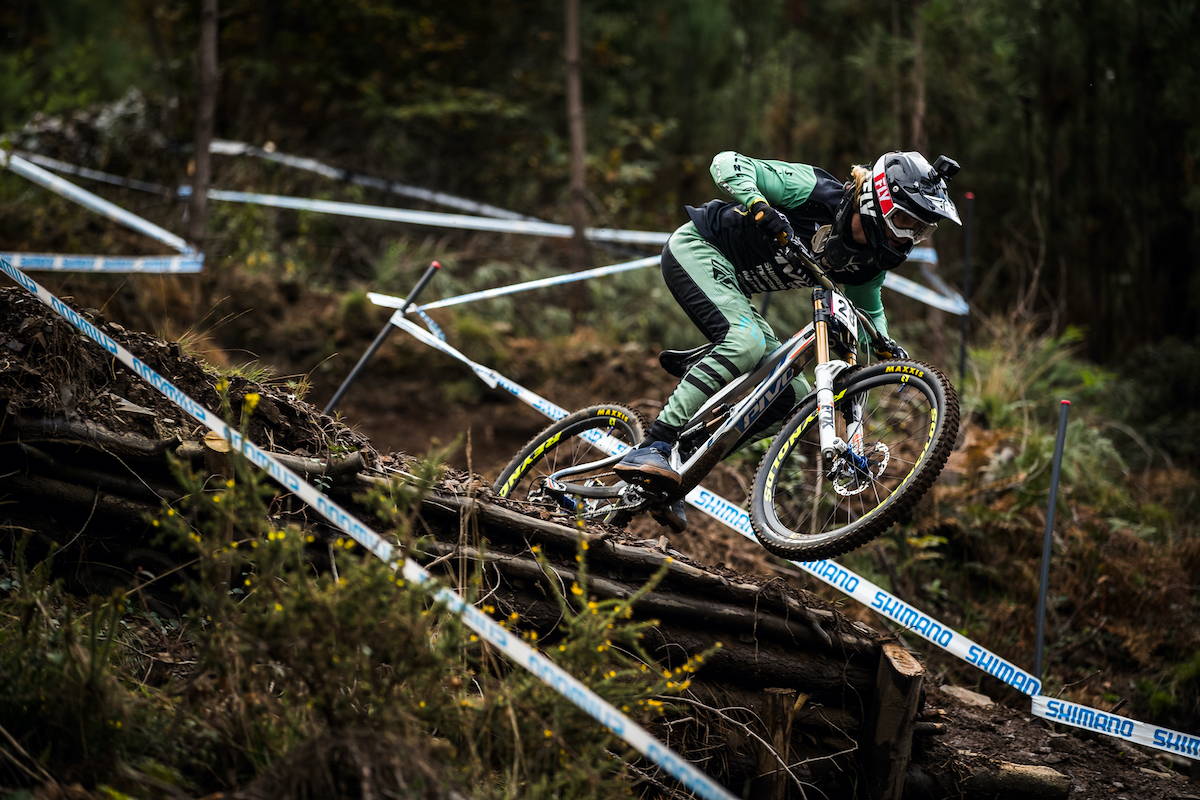 Qualifying day also started with an inversion....the track was getting slippier as bits started to pack in. After a couple of practice runs in the morning, I put down a super solid and safe qualy' run into 17th knowing I had the pace for more as times were so tight!
On finals day for the first race I knew I needed to push hard as we were all pretty much on one line, bar a couple of turns, so one or two seconds could be the difference within 10 spots. I felt like I pushed on well but a few tiny mistakes cost me time and left me crossing the line a disappointing 22nd for the day.
Ground hog day was upon us for the fourth round and provided three fresh sections of track to learn in just three runs. After a little pushing up and working out some new breaking points and ruts to push off, we were straight back into qualifying. I felt like I actually put down my worst timed run of the week so was happily surprised to come in 20th place - just a couple of seconds off the top 10.
Finals day was the first day without an inversion, so the track was finally looking to be a bit drier with no morning dew on the ground. Practice was good and I felt like I was really getting to grips with the track by the second and final practice run. Buzzed up and ready for the final race run of the year I went in hot....but unfortunately settled into a really smooth and safe run, not taking the risks I wanted to. Luckily for me the mist came in and helped push a few of the top boys out of the running. Also, believe it or not, a solid pedal split section helped me to slide into 15th for the day - still not what I was hoping for but a more solid end to the season.
Racing is now done for the year, but unfortunately Covid isn't, with the UK heading unto another lockdown this week. Luckily for the boys back home Eddie will be out of quarantine this week and back in Queenstown and Matt is on the mend post-surgery. They are eager and keen to be out riding and producing content making us all jealous of the amazing NZ summer.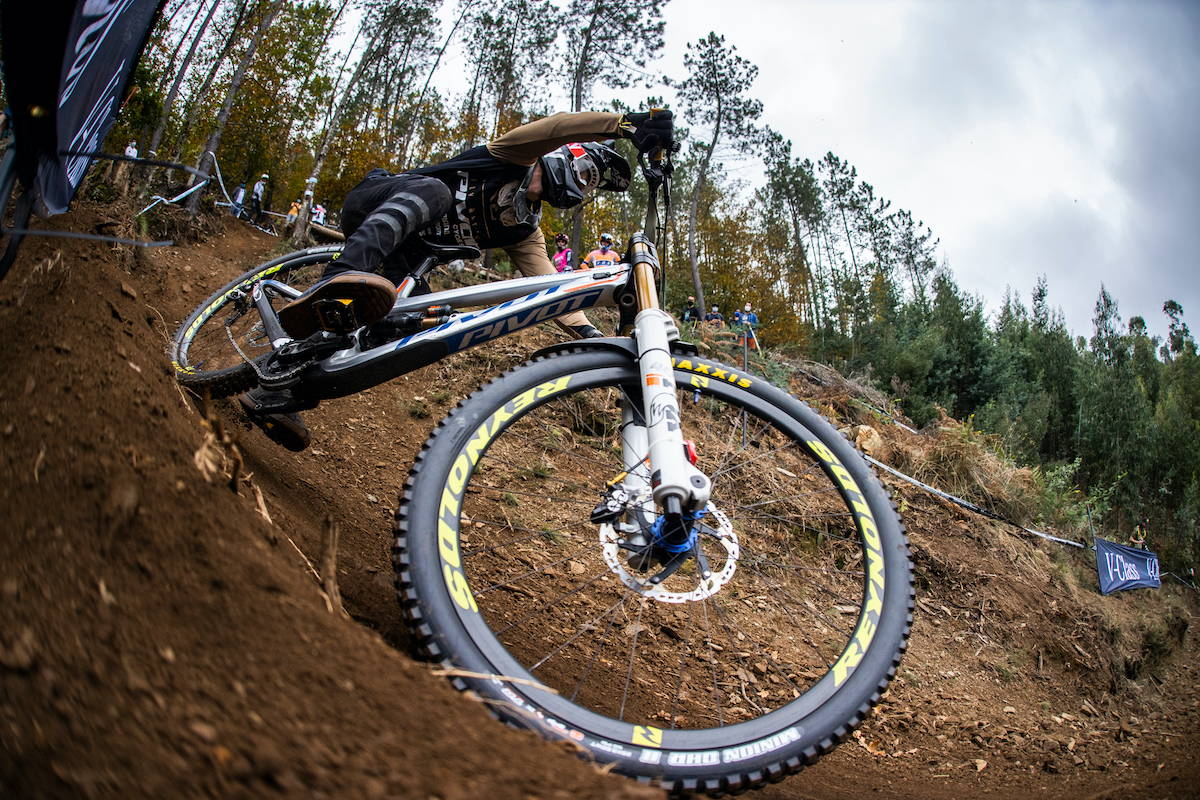 Race Ready Featured Products
---