---
"Gravity riders of all stripes will be stoked to squeeze these brakes."
--brian gerow, singletracks magazine, usa
"With power to rival the best, superb build quality and class-leading feel, they are a highly recommended purchase for riders looking for a balanced brake with lots of sensitivity."
--trev worset, enduro magazine, germany
---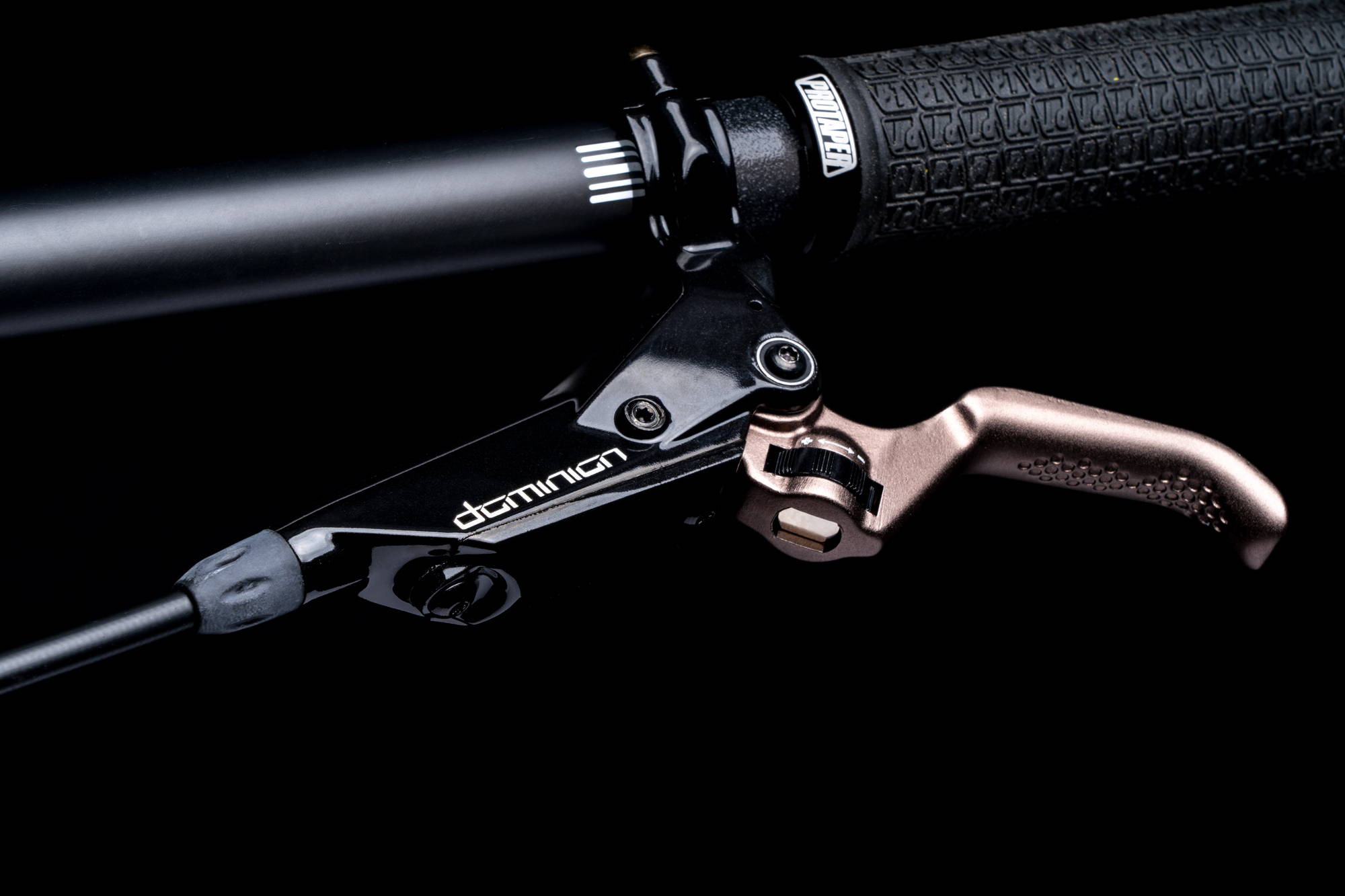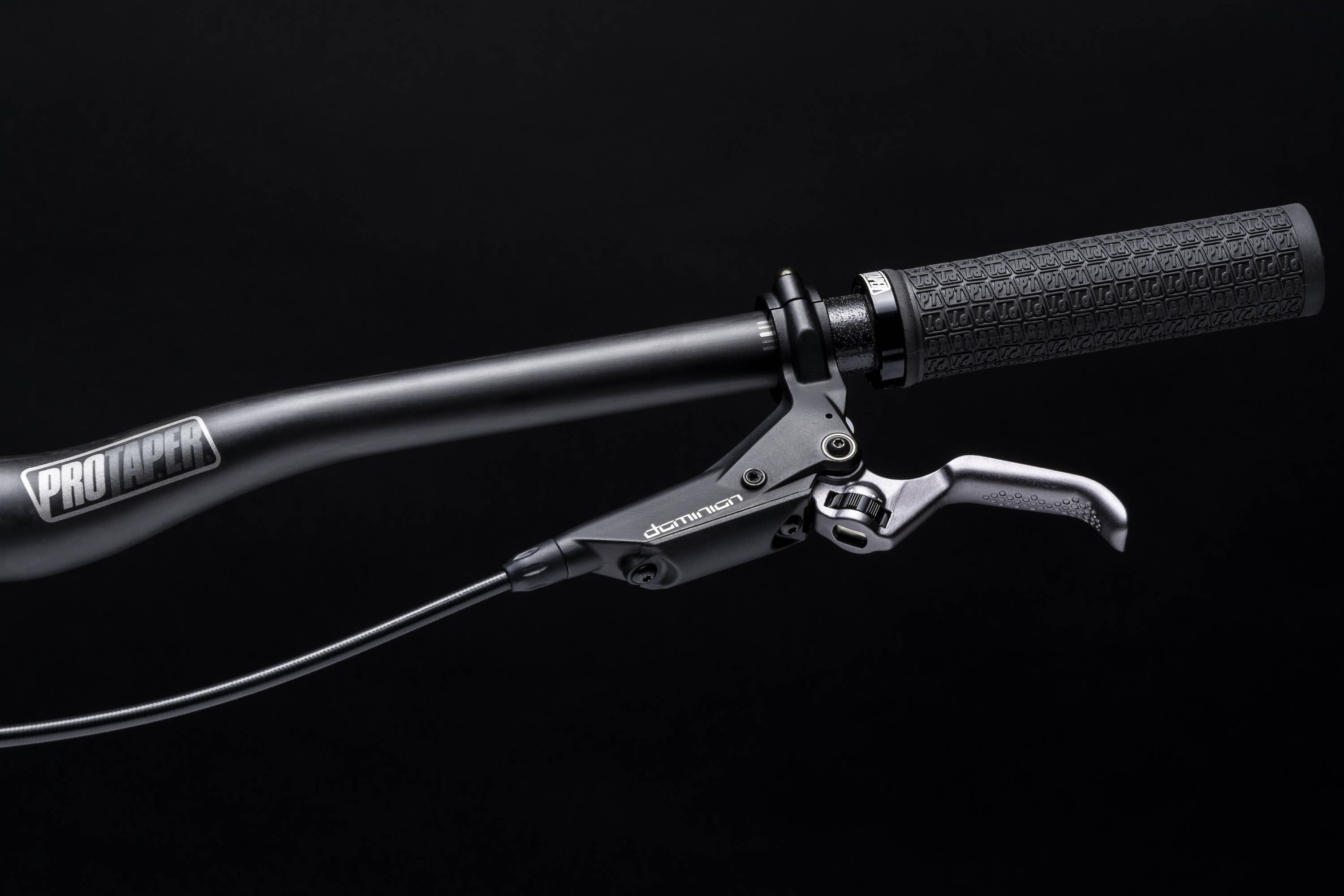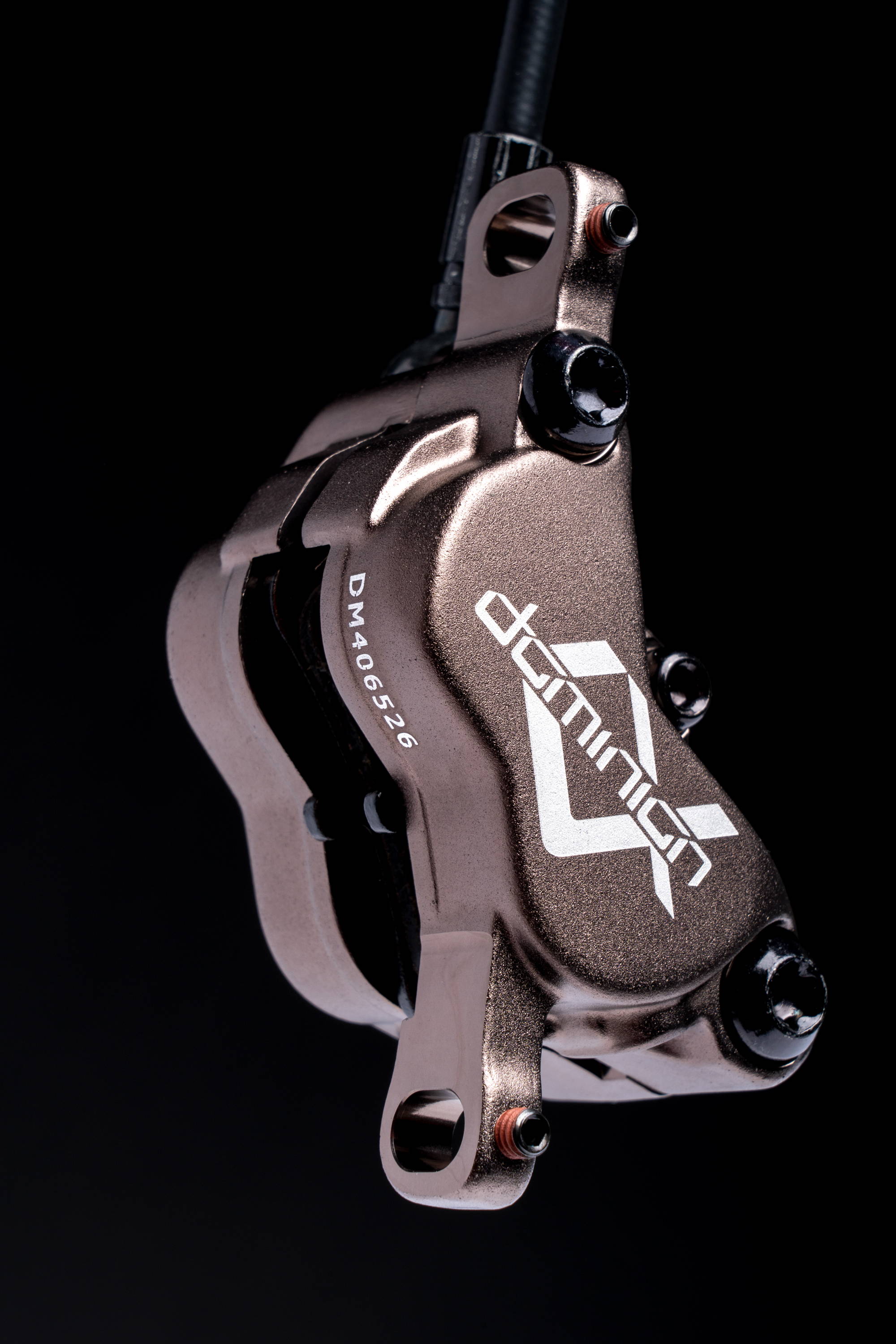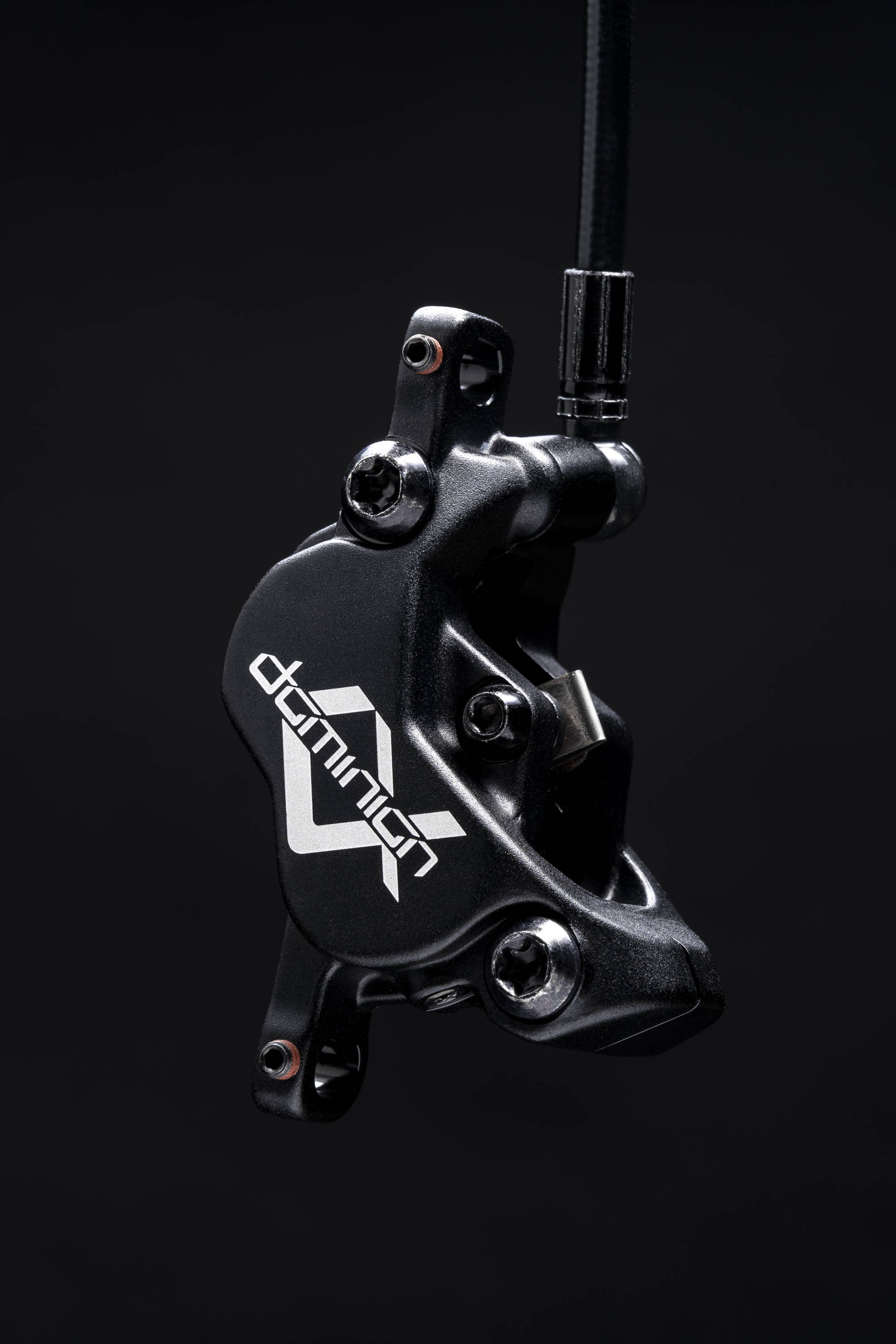 ---
Low Input - High Fidelity (LoFi)
---
Low effort system with predictable, progressive ramp up and a crisp bite point.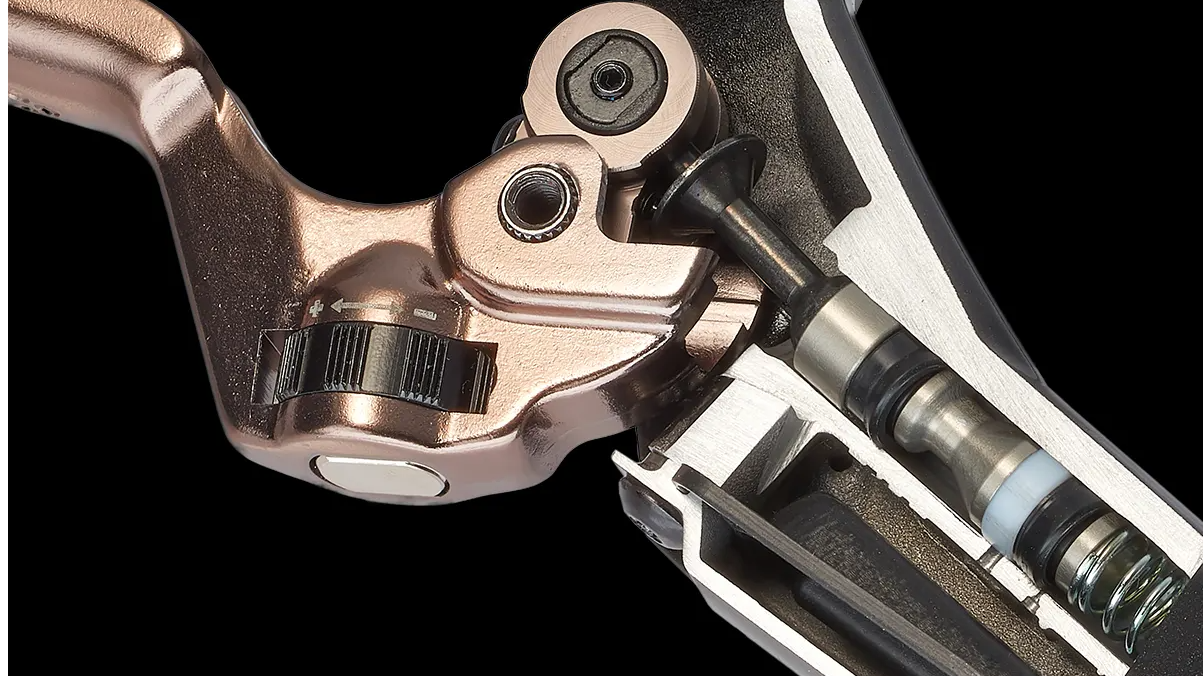 ---
Reduced Friction - A featherlight lever feel is acheived through a combination of an added glide ring on the piston and sealed ball bearings at the lever blade pivot
SRL - Our Stable Rate Link delivers a consistent lever ratio regardless of reach
Precise Engagement - Each Dominion is factory set to have the lowest dead stroke possible and a crisp bite point.
Built to last - Metal pistons are used to ensure that no matter the terrain or temperature your brake will continue to perform as it did on the first ride
Adjustable Reach - Adjust your lever reach with ease while on the trail thanks to an intuive adjustment knob design
Modal Resonance Cancellation (MRC)
---
FEA-optimized modal shapes of D-Series rotors are intentionally designed to oppose those of Semi-Met T106 and Sintered T100 pads, canceling out noise and vibration.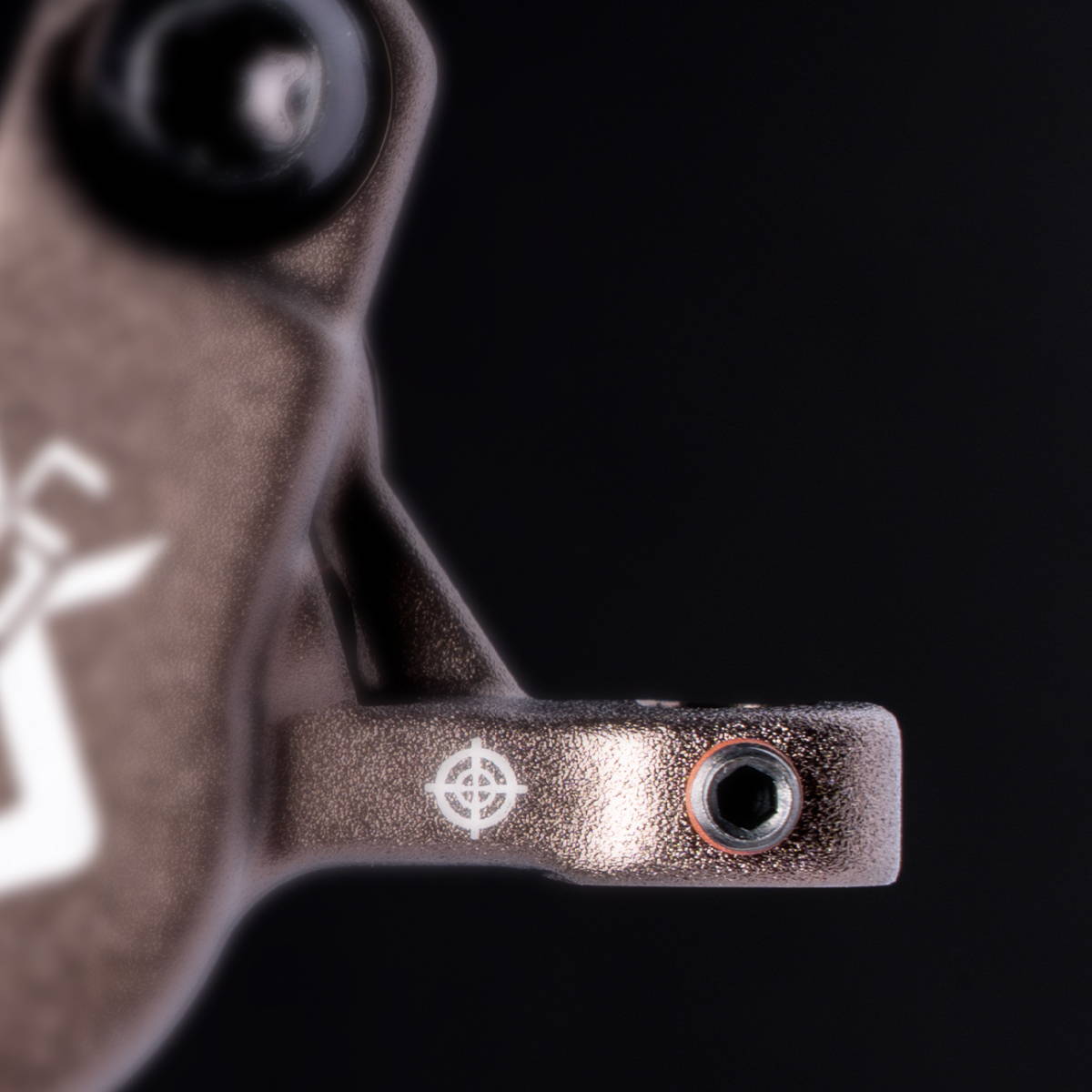 Crosshair Alignment System
Patented alignment screws allow for quick and accurate setup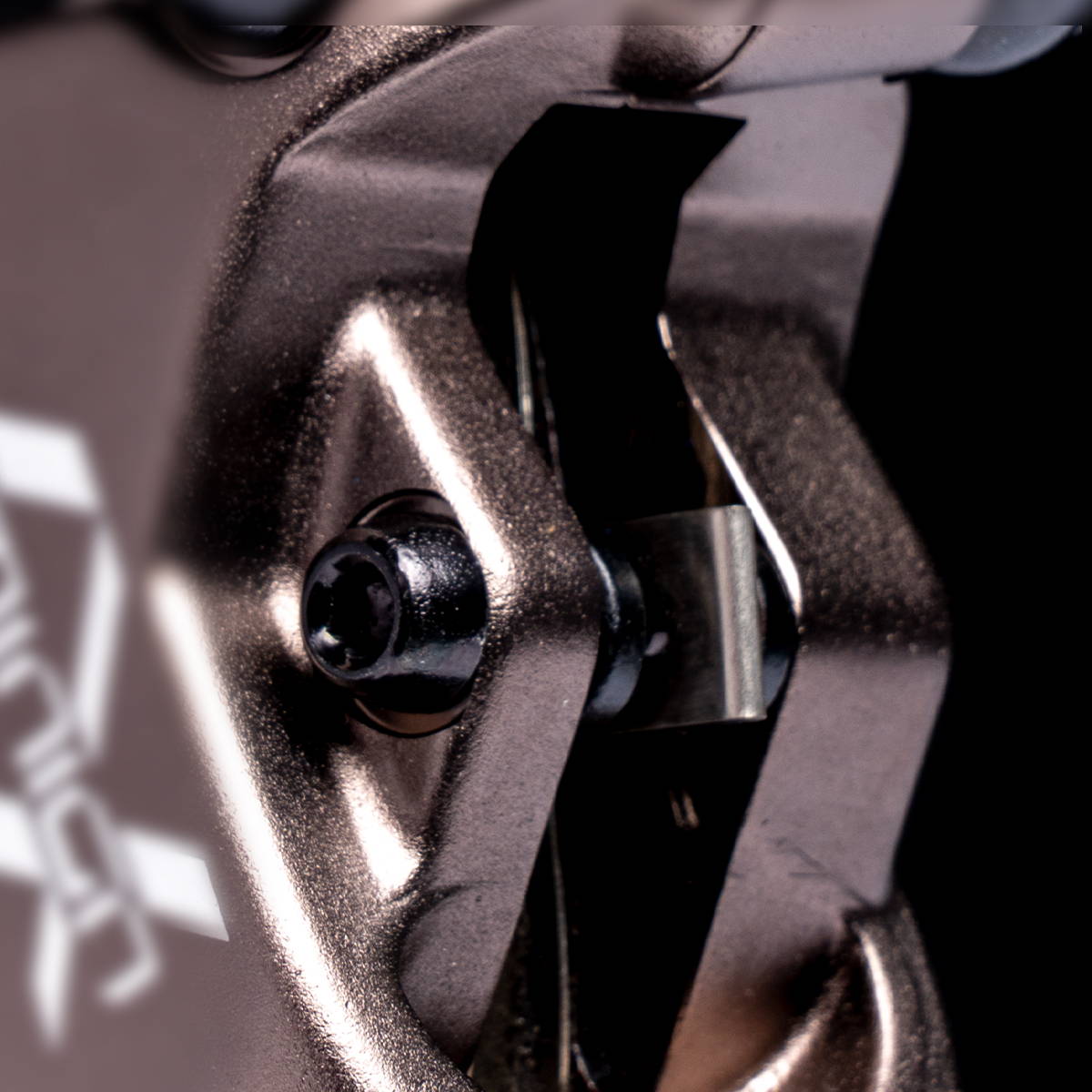 King Pin
Pad retention bolt adds strength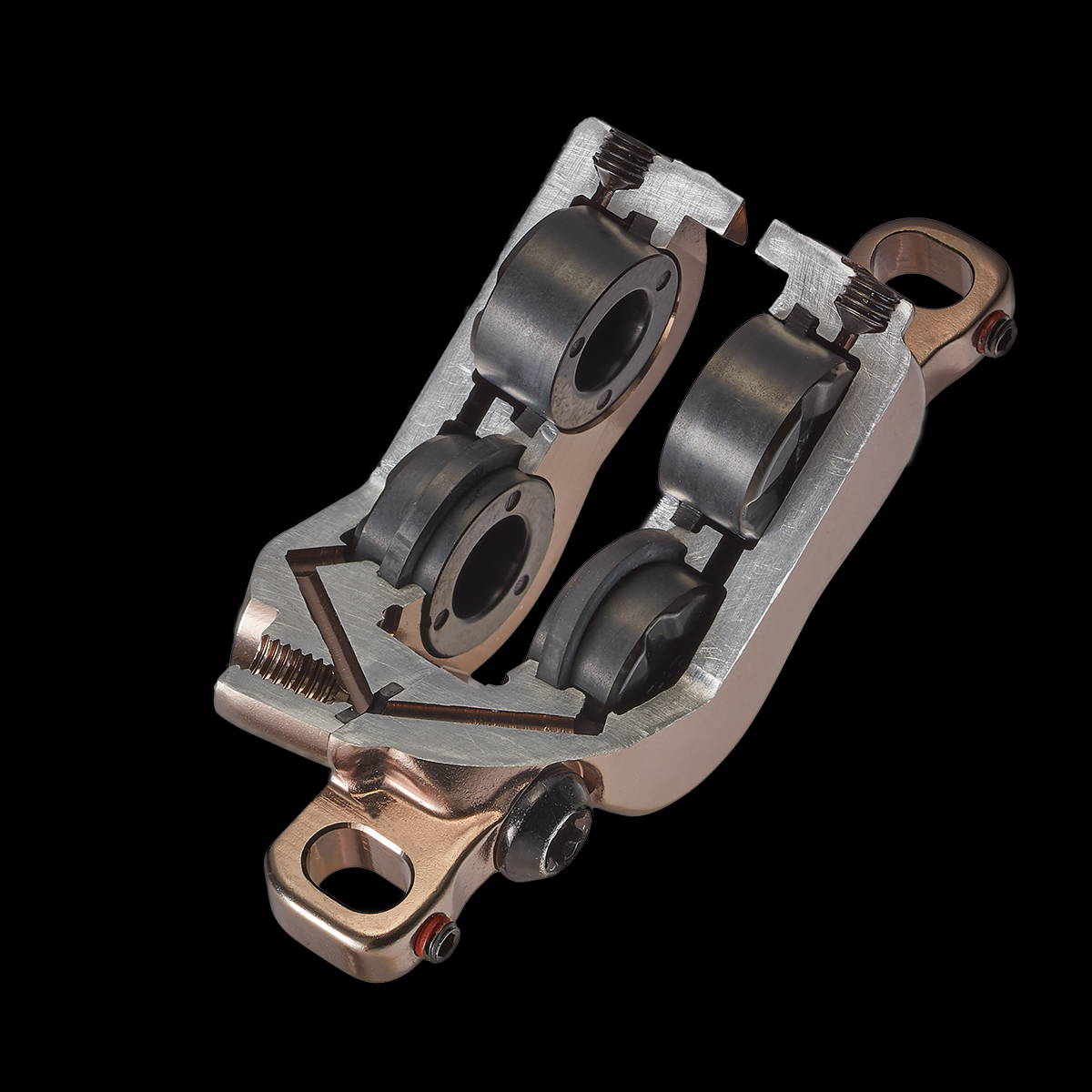 2-Stroke Dual Port Bleed System
Dual port bleed port system for maximum bleed integrity.
Amending a customer service complaint
I recently gave Hayes international customer service a unsatisfactory review and I'm here now to say the power of a properly worded complaint goes a long way when company cares about their customer's.
I absolutely love the quality of the A4 Dominions, at 300+ pounds, having brakes that create confidence that they will work in ALL situations means a lot.
These have awesome stopping power as well as responsive long lasting control on long descents where a person my size would be on the brakes more than someone 50-100 pounds lighter would need.
I live in a steep terrain area where 10-16 degree climbs/ descents are typical.
Also a 4 hour day on fast rolling bike park trails.
These haven't faded once!
Im still using the same pads that are installed in the calipers from the factory!
I had issues with the quality of their fasteners. Perhaps in the future they'll use harder grade metals that don't strip so easily but in the meantime, Hayes does provide fast effective customer service to replace those pieces.
Just requires communication.
This ends my rant
Thanks for coming back to leave us an updated review! We're happy to hear a member of our awesome Customer Care Team saved the day. They are rock stars!
amazing brakes, but i wish...
Hands down the best brake lever I've ever felt. I finally understood modulation. The light touch on the lever is absurd. But I had to part ways with these when I sold my bike, and I never bought a new set with my new bike. Why? A few lessons learned...Impossible to find Hayes pads in a pinch. The caliper adapter is impossible to find, but a Magura one worked. Need to take off bike to bleed (stupid nowadays). Honestly, if Hayes made this lever compatible with SRAM Codes, game over. I bet everyone would upgrade to this lever while keeping the SRAM caliper/lines. Please do this!!!
Thanks for the great review! We'll pass along your feedback to the crew.
Excellent stopping force on Specialized Turbo X e-bike
I have a 55 pound Specialized Turbo X e-bike that came with single piston brakes. They were okay, but didn't have the stopping power needed. I upgraded about 200 miles ago with front and rear Hayes Dominion A4 brakes. I could never go back! Awesome stopping power - beyond what I expected. All e-bikes should come standard with these!
I need another set!
I put these on my Trek Rail 5 when they first became available and they were all I could ever ask for. I'm 230 packed out and the Rail is another 50 lbs. The modulation and power are unmatched. Unfortunately, that bike was stolen in February. I have been able to replace the bike but have not been able to find an available set for the new ride. I finally gave up and slapped a set of XT on the bike and will be swapping them out for a set of Dominion's if I'm ever able to find them again. The Shimano XT is on/off, that does not work for me after being spoiled by the control of the Dominions.
Sorry to hear about your bike getting stolen. Dominion A4 brakes are back in stock (for now)!
Stick check
Will these ever return to stock someday soon?
95-36115-K002