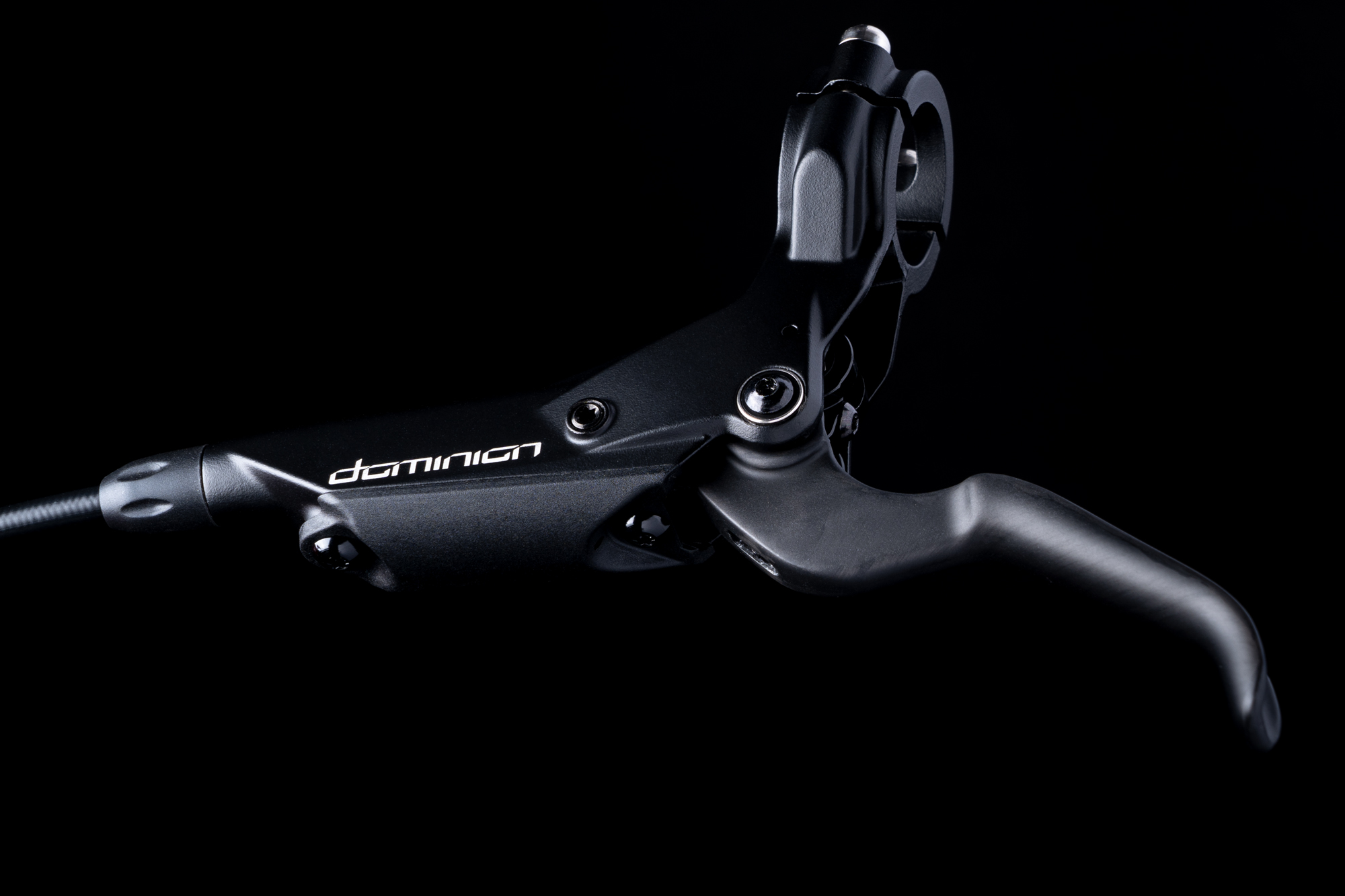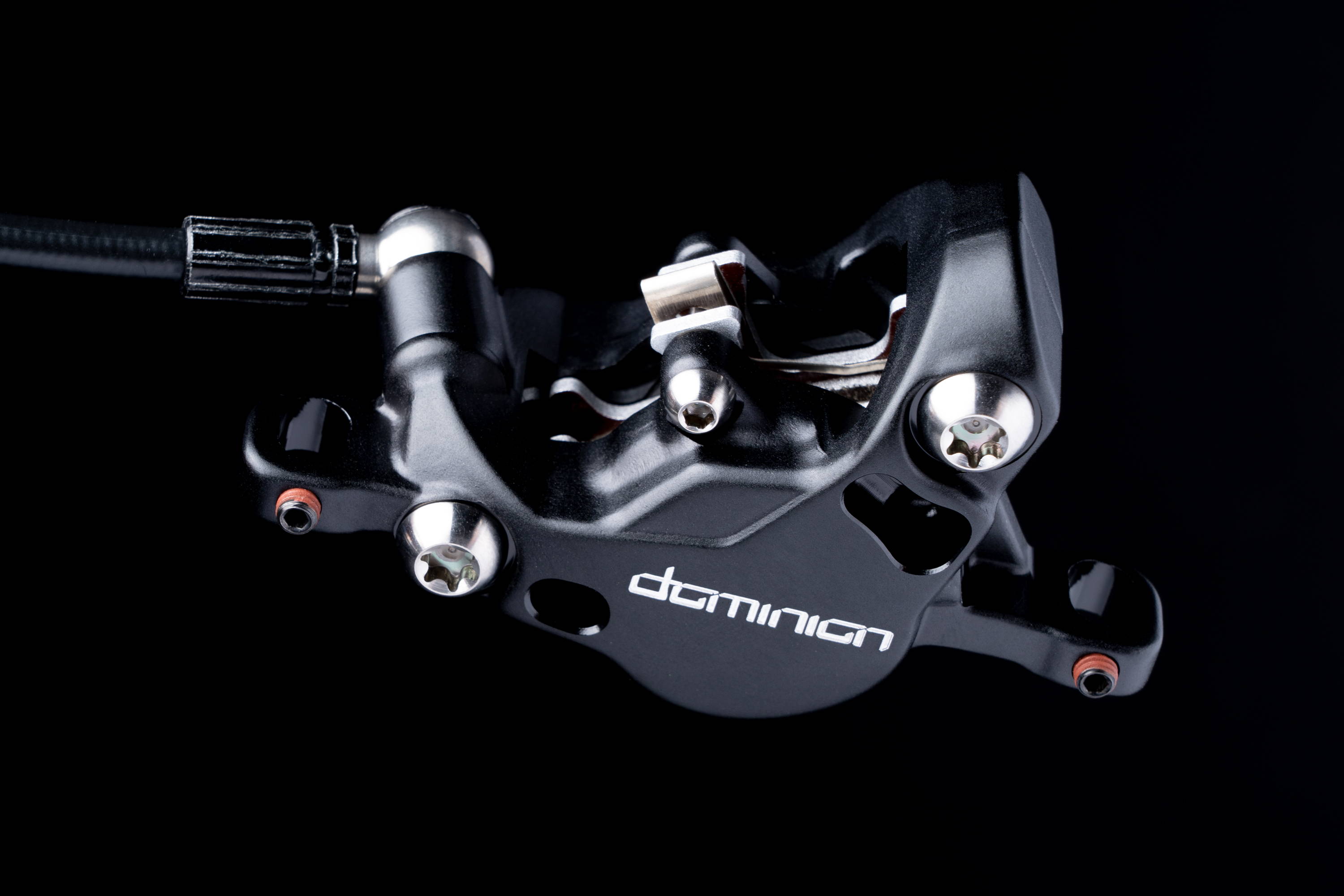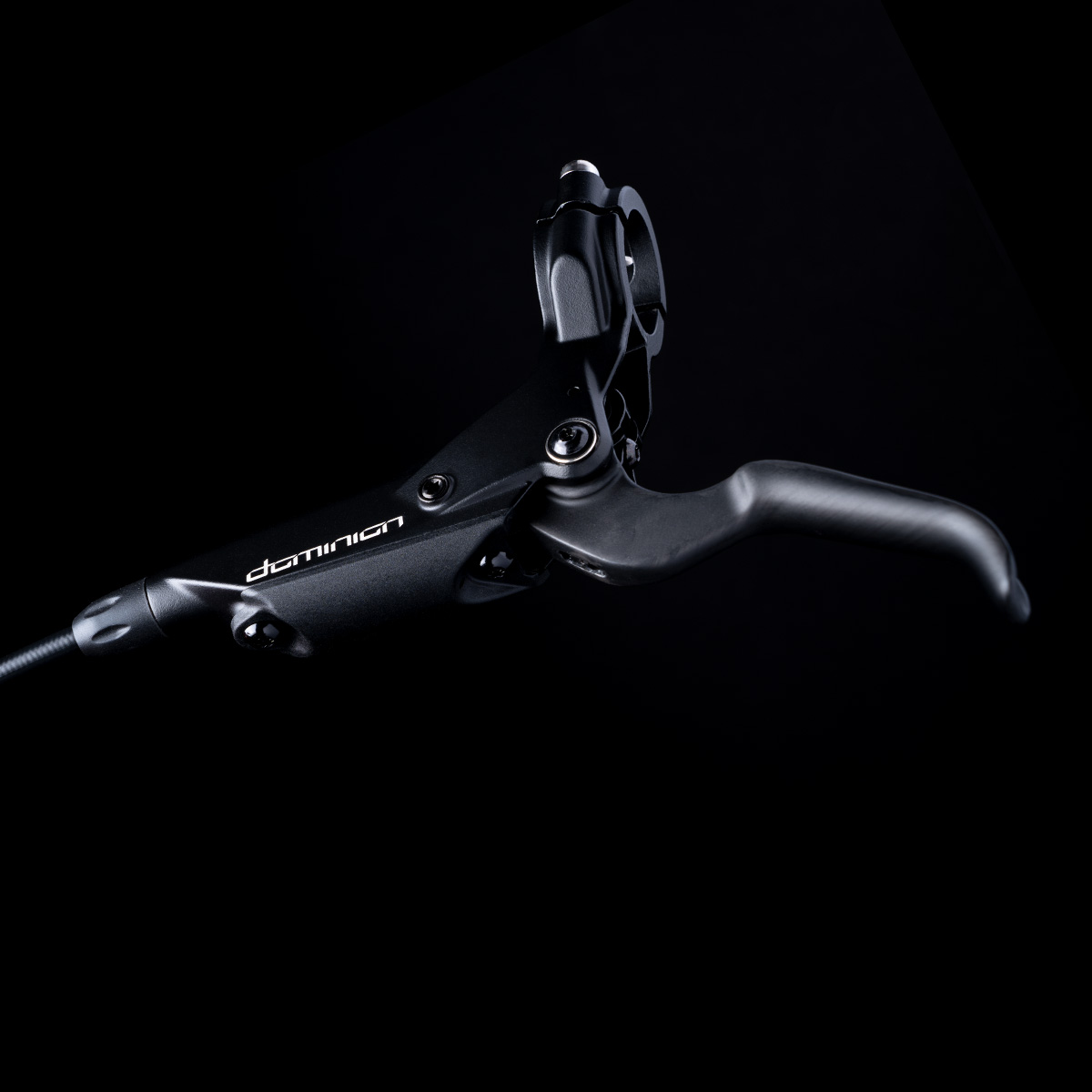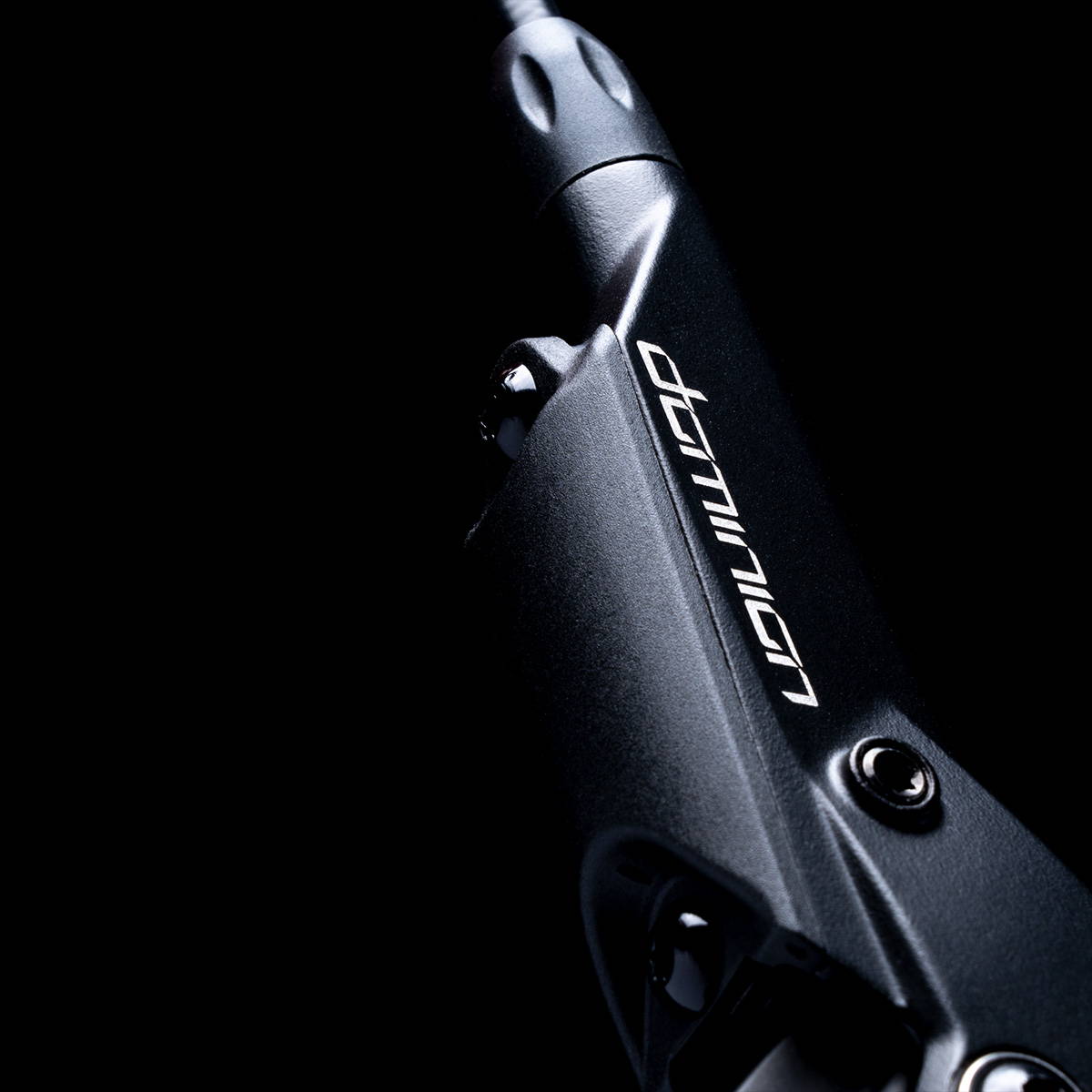 ---
Partnering with the Carbon Fiber Experts at Reynolds, Dominion features a hand laid and finished carbon lever produced in-house.
Low Effort, Predictable Feel
---
The T2 follows the Dominion family philosophy of a low-effort system with predictable, progressive ramp-up and a crisp bite point. An added glide ring on the master cylinder piston and sealed ball bearings at the lever blade pivot to reduce overall friction and provide a featherlight lever feel.
Stable Rate Linkage (SRL) delivers a consistent lever ratio regardless of lever position.
---
Precise CNC machining, titanium hardware, aluminum backing plates reduce weight
Modal Resonance Cancellation (MRC)
---
The FEA-optimized modal shapes of our D-Series rotors are intentionally designed to oppose those of Semi-Met T106 and Sintered T100 pads, canceling out noise and vibration.
T2 pads and D Series rotors utilize our proprietary QuickBite² system for a fast and consistent burnish.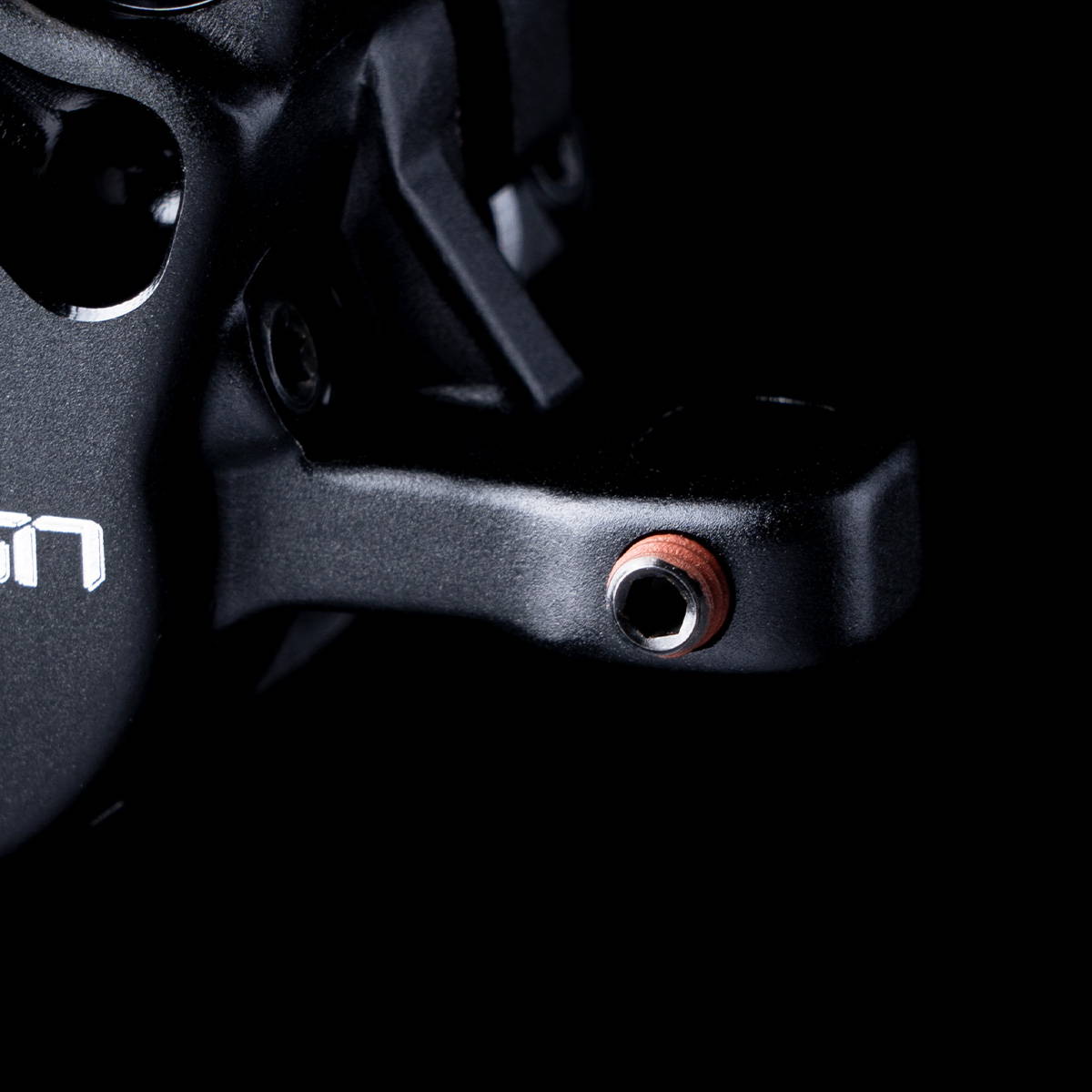 Crosshair Alignment System
Patented alignment screws allow for quick and accurate setup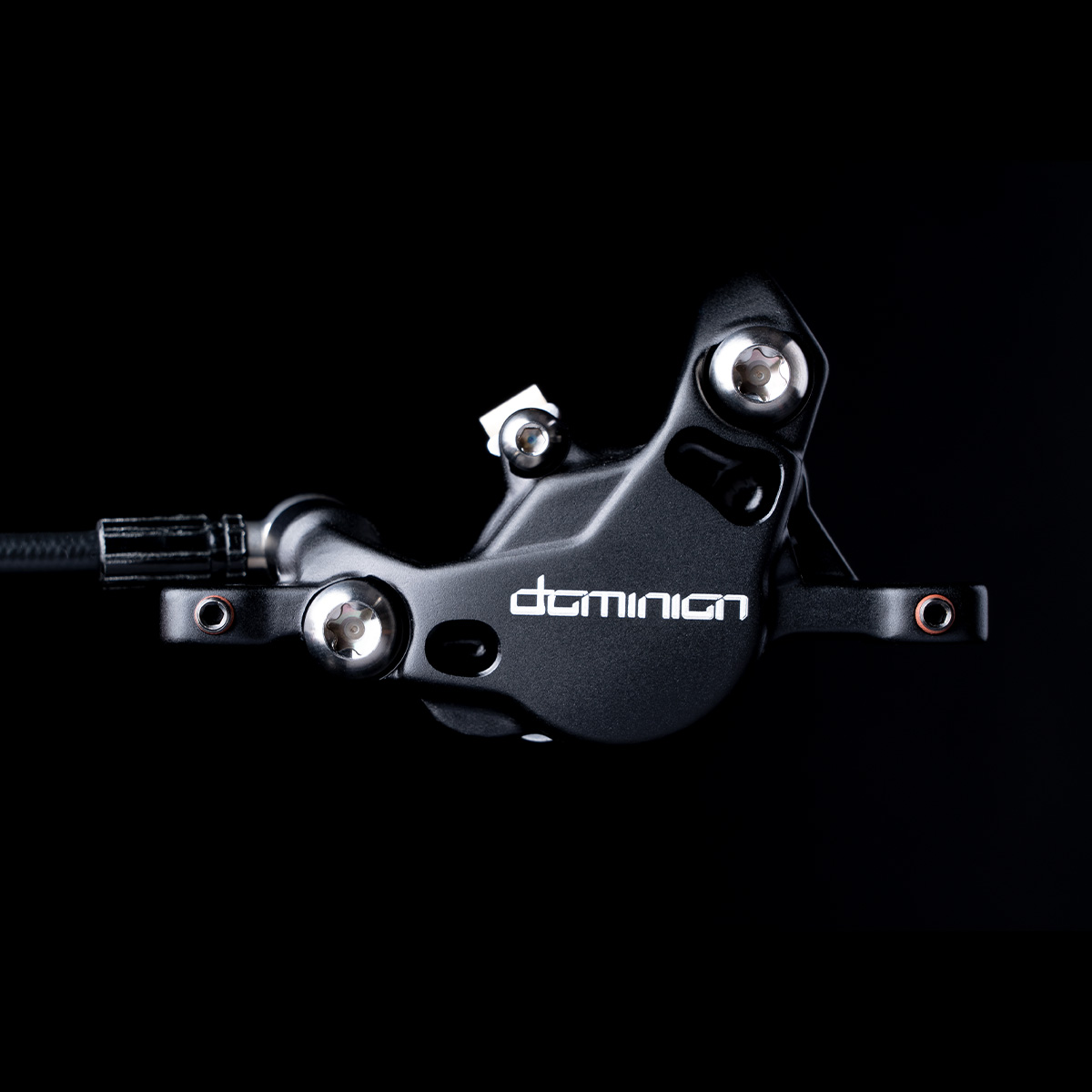 Titanium Hardware and CNC MAchining Reduces Weight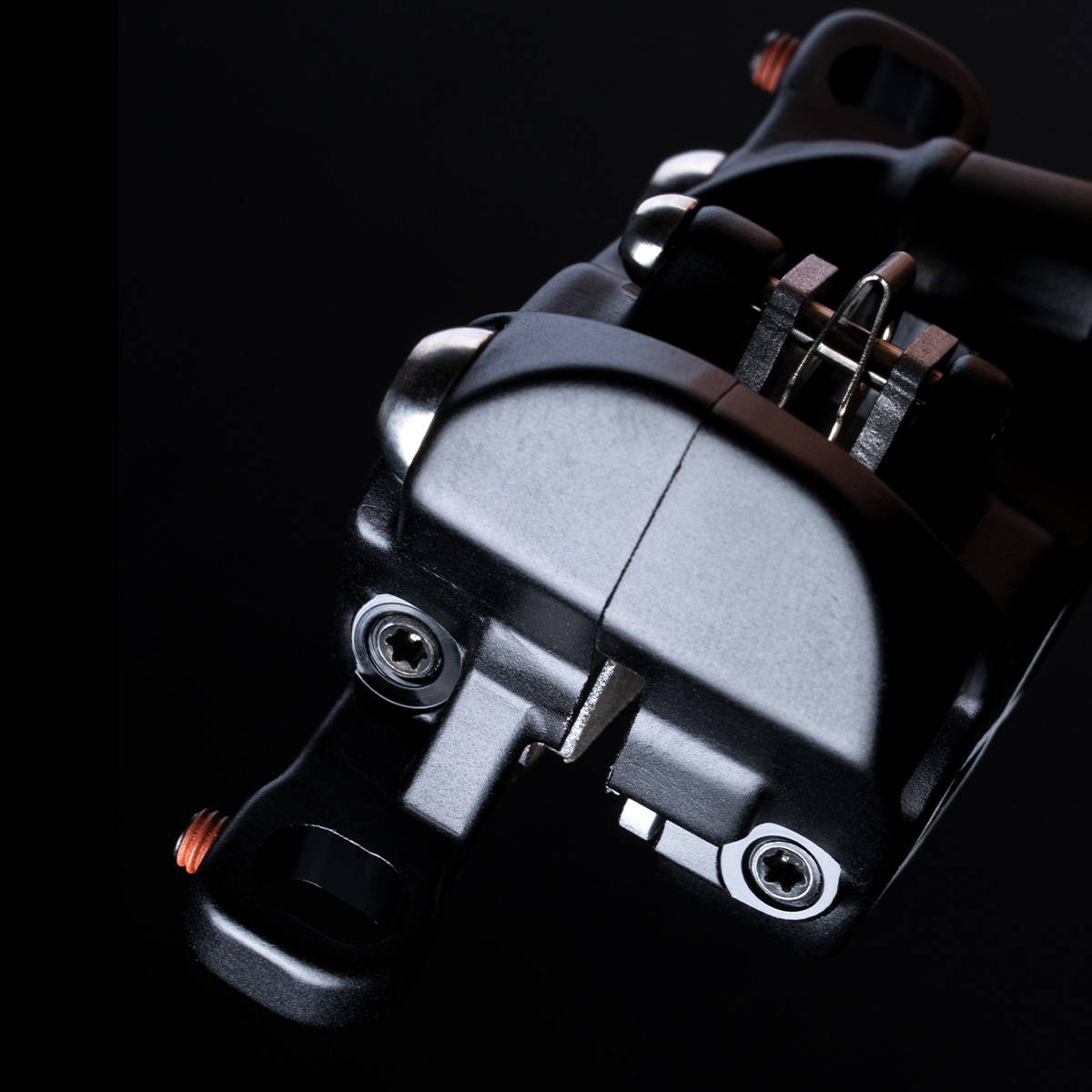 2-Stroke Dual Port Bleed System
Dual port bleed port system for maximum bleed integrity.