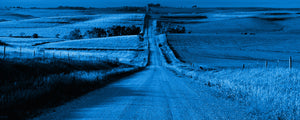 No two riders are exactly the same. Some are motivated by competition, some seek adventure, and others are out there strictly for smiles and good times. We get that, and that's why we have dedicated our 70 years of carbon fiber manufacturing experience to develop a wide variety of high-performing carbon wheels for road, mountain, gravel, and ebikes to suit every type of rider. Every wheel that leaves our facility has been designed and tested by our dedicated team of engineers in Utah who spend just as much time on their bikes as they do in the lab. As cyclists we know that the only wheels worth buying are the wheels that make you faster, won't leave you stranded, and look good doing it. No matter what moves you to toss a leg over your bike of choice, we've got you covered.
LIFETIME WARRANTY - STANDARD
Reynolds is confident that we build the best carbon rim and wheel systems in the cycling industry. All of our wheels are produced in our own facility, by our own staff, to our strict engineering specifications. Therefore, we confidently offer a lifetime warranty to the original owner of Reynolds rims.