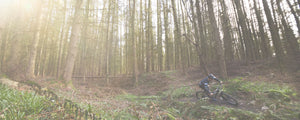 Smooth is more than just minimizing friction. Smooth is relentlessly iterating a crown until a chassis is both XC-light and DH-strong. Smooth is tuning damper and air spring setups until rock gardens turn to hard pack. Smooth is easy maintenance and serviceability. More than 35 years of research, development, and experimentation culminate in the high-performance suspension products that we proudly mark as Manitou today.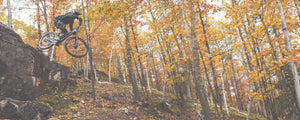 Smooth is engineered suspension
It's no secret our products do not follow the "norm". That's because when we begin development, we don't set out to make another version of what already exists. Taking an engineering first approach, we set out to produce the best possible product for the intended category. Our arches face towards the rear, not because we want to stand out, but because it results in a better stiffness to weight ratio compared to placing the arch on the front. Our downhill fork is an inverted design, because it allows for better lubrication of the seals, increased fore-aft stiffness, improved control, and superior tracking through the gnarliest of trails.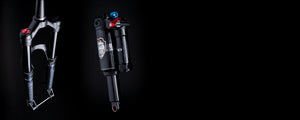 Smooth is a systems approach
When setting up a new suspension system on your full-suspension bike, balance is key.
Therefore, when we begin a new fork or shock project, we develop it to work in harmony
with its counterpart. This total system approach results in perfectly balanced suspension
front and rear that complement one another when out on the trail.
​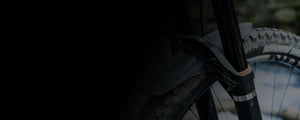 Smooth is premium performance
Friction is the enemy. Every day of the week our engineers battle friction through various tactics. We spend hours upon hours testing materials, designs, and lubricants to find even the slightest increase in performance. This mentality is true for all aspects of our suspension. Shim stacks, air springs, and chassis are all tested repeatedly to ensure that the final product performs at the highest possible level.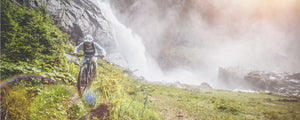 Smooth is premium durability
We do not sacrifice durability to save weight or quality for cost improvement. You work hard to purchase our products, and we work hard to make sure that your investment in us will exceed expectations. All Manitou products are developed to provide the ideal weight to durability ratio while using quality internal parts that ensure a smooth performance for a long time.
Smooth is accuracy
Our engineers can easily spend days discussion 0.1mm tolerances back and forth until they develop the best result. Some might call this pedantic – we call it science!

SMOOTH IS EASY SERVICEABILITY
Suspension service work can be intimidating for a first timer. We do our best to mitigate those fears. As part of our development process, we focus heavily on easy serviceability for end users and service centers alike. We design our suspension products in a way that common bicycle industry tools can be used to service and maintain the product. Service manuals, tools, and parts are easily available, and our customer support is ready to answer any questions you may have throughout the process. We try our hardest to make servicing our products just as enjoyable as riding them.
Smooth is Tunability
No two riders are the same, and neither are the trails they ride on. That's why we aim to provide adjustment ranges large enough to cover a wide variety of terrain. By doing this we ensure that every rider can find the perfect feel for their preferences on their favorite trails without needing to change shim stacks or purchase expensive aftermarket parts. We don't limit this range of adjustability to just our dampers. Manitou air springs are equally tunable and provide the ultimate control over every aspect of your spring curve. Riders can easily adjust their mid and late stroke using our IRT technology or modify their late stroke progression through our IVA volume adjuster. Travel length is another easily modified aspect of our fork families and can be done so without purchasing additional parts or expensive tools. This makes swapping a single fork between frames or beefing up the front end for your next trip to the bike park an easy task.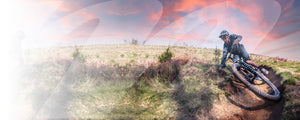 Smooth is test-validated
Between in-house lab testing on dynos, various destruction machines, and hours upon hours out on the trail beneath our Hayes Test Pilots (HTP) our products are relentlessly tested before hitting the sales floor. This ensures that every product we release exceeds industry standards for safety, provides the smoothest ride possible, and performs exactly as it is designed no matter where or how you ride.
TECHNOLOGY
Want to get more in depth on the specific technologies of our products? Check out our Technology page to learn more about the science of our smooth.